Delta Airlines cancelled about 100 flights on Sunday because of pilot shortages. Delta also opened middle seats on Sunday and Monday to increase passenger capacity.
Some of the employees were reportedly having adverse side effects from the COVID-19 vaccinations. In a statement on Sunday, the airline said:
"We apologize to our customers for the inconvenience, and the majority have been rebooked for the same travel day," the airline said in a statement Sunday.
"Delta teams have been working through various factors, including staffing, large numbers of employee vaccinations and pilots returning to active status."
The airline said that it had over a million passengers during the past few days. However, the airline announced the middle seats were opened just for Sunday and Monday.
Delta has announced that it would stop blocking off middle seats starting in May. Delta Airlines is also returning all pilots to active flying status by October, signalling optimism for air travel.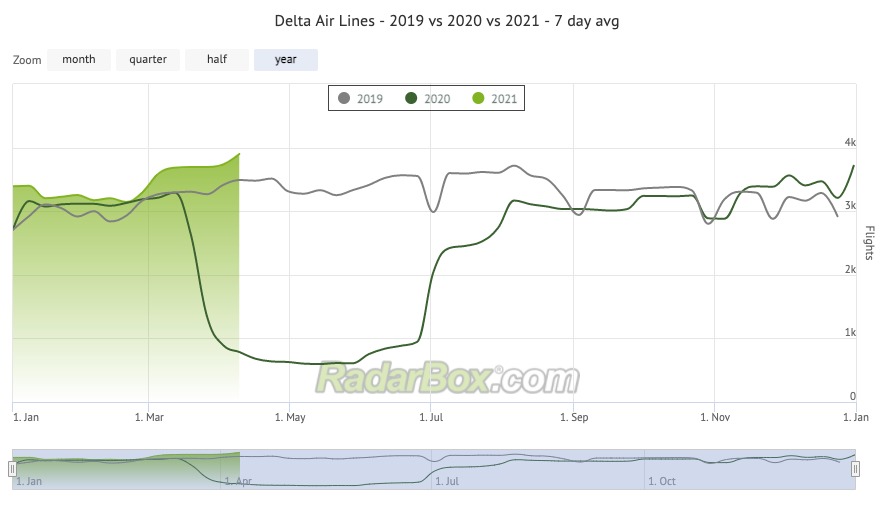 Data from RadarBox.com shows that Delta Airlines is operating even more flights than it did in 2019 as the airline sees a continued rebound in domestic travel.
Delta is also hoping similar rebound in international travel after a steady stream of vaccinations and loosening travel restrictions across much of the country.