Despite airstrikes conducted by Russia, the Vasylkiv Air Base, SouthWest of Kyiv, is still operational at this time.
Ukrainian forces published photos of the damages caused by Russian missile. They also show a Su-27 fighter jet at the parking being refulled.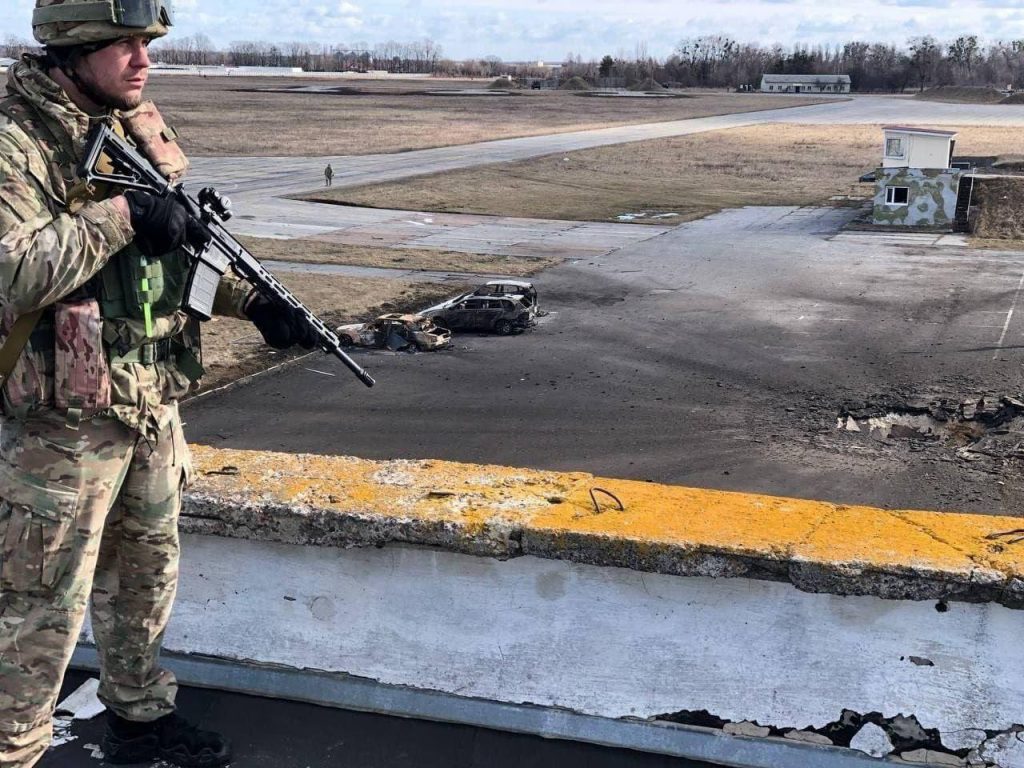 Vasylkiv was an interceptor aircraft base since the Cold War in Kyiv Oblast, Ukraine located 7 km north of Vasylkiv.