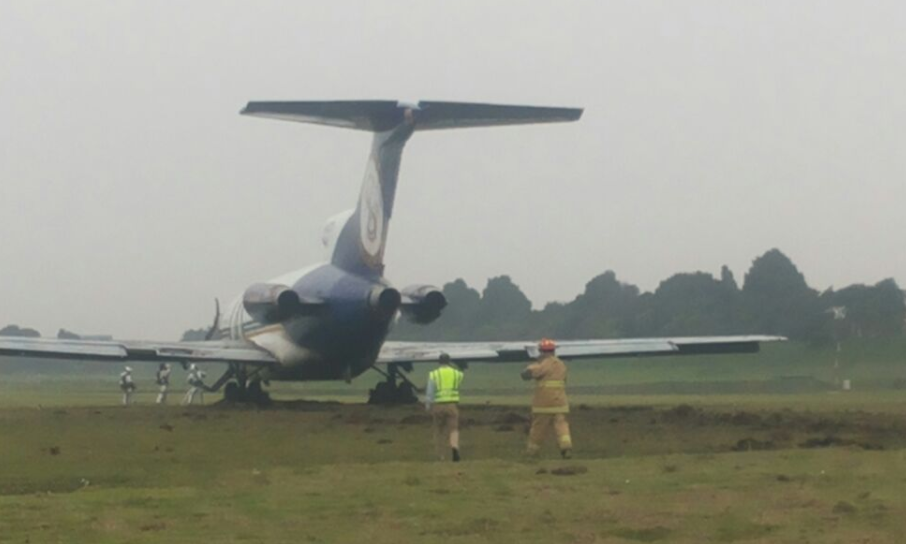 Lineas Aereas Suramericanas charter flight overran the runway at Bogota on Monday after rejected takeoff.
The Boeing 727-200F (reg. HK1271) performing charter flight from Bogota to Pasto (Colombia) overran runway 13R. The aircraft had to reject takeoff at high speed for a reason unknown.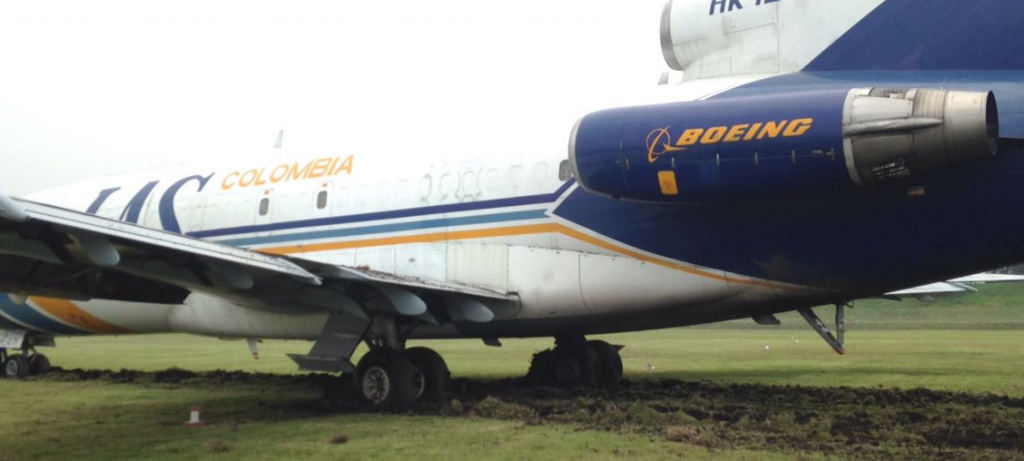 The aircraft stopped at about 150m after the runway. Aeronautic Civil is investigating the incident.