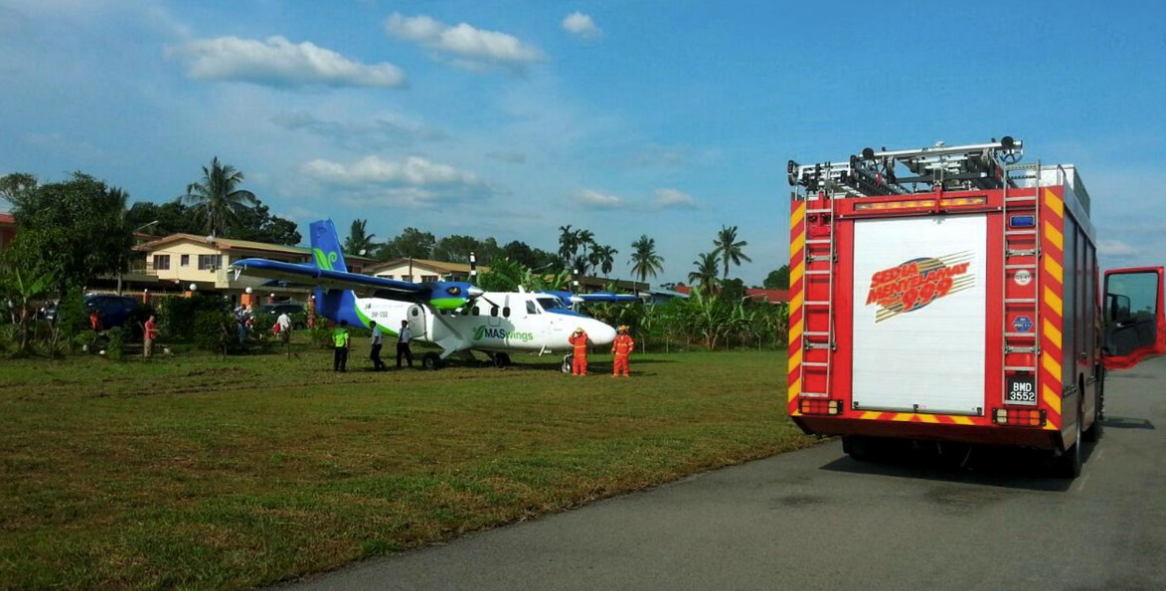 A twin-otter aircraft operated by MASwings Sdn Bhd skidded off the runaway upon landing at the Marudi Airport today.
All four passengers together with the pilot and his assistant, however, were not injured in the 3.50pm incident.
Marudi police chief Deputy Superintendent Gabriel Risut said the aircraft, which had earlier departed from Miri, skidded off the runaway and landed onto a patch of grass near the tarmac.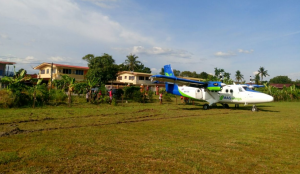 "Investigation is still on-going to establish the cause of the incident but preliminary checks showed the aircraft was being maneuvered by the assistant pilot.
"There were no injuries to the passengers and crews. There were also no damages found on the aircraft," said Gabriel.
He said the case has been handed over to the Department of Civil Aviation for investigation.
Meanwhile, a Fire and Rescue Department spokesman said six men in one engine from the Marudi station was rushed to provide assistance to the authorities at the airport.
Report of Maswings – @Shastitaren4