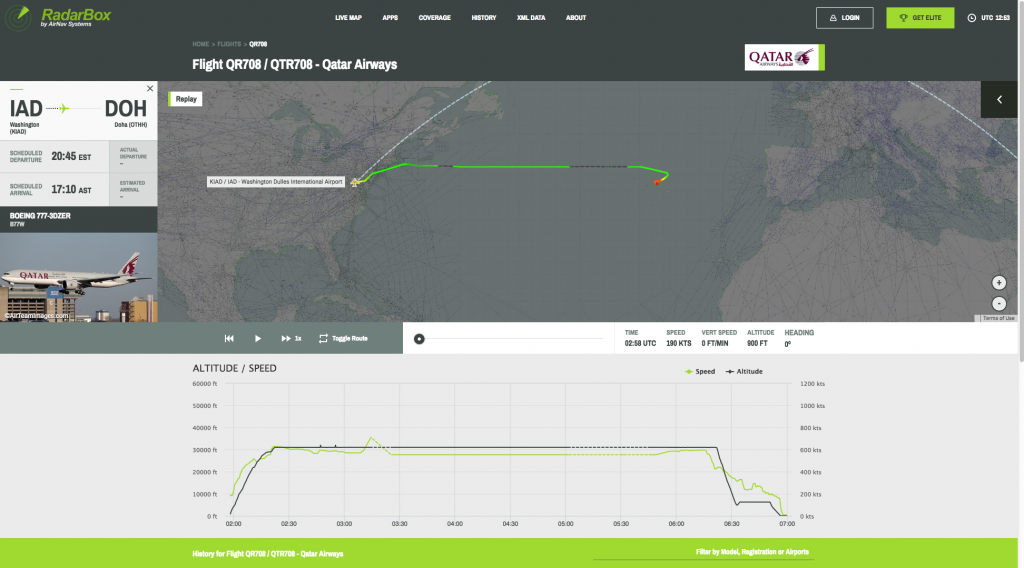 A Qatar Airways flight that took off from Dulles International Airport near here on Saturday night and bound for Doha made an emergency landing in Azores, an autonomous region of Portugal, roughly 1,200 miles southeast of Newfoundland, after hitting a massive air pocket, according to passengers.
QR708, which contained dozens of Indian Americans and South Asian Americans visiting families and friends, took off at 8:45 pm and was scheduled to land in Doha at 5:10 pm local time.
The flight landed at the Lajes Air Base in Azores around 6 am local time (2 am Eastern Standard Time).
Usual suspects still waiting. No information. No food. No compassion for elderly, children. #QR708 pretty shocking @qatarairways pic.twitter.com/L8UlgbpQRj

— Azad Essa (@azadessa) December 4, 2016