The world's greatest show brings friends together on top of the world's tallest building is stating Emirates.
Back in August 2021, an Emirates video went viral showing showing flight attendant Nicole Smith-Ludvik in Emirates uniform standing holding signs.
In the video, the camera eventually pans out to show where the cabin member stood, showing that she is indeed standing on top of the Burj Khalifa.
But Emirates just did this again! Flight attendant Nicole Smith-Ludvik, once again climbed to the top of the Burj Khalifa tower.
She was again holding signs, but this time, the Airbus A380 with Dubai Expo 2020 livery flew right behind her, featuring a picture of herself!
Earlier in August,
The production company used a helicopter and drone to shoot the video, Smith-Ludvik was required to stand on the spire for hours.
Filming started at sunrise to catch the golden hour light and the team, including the main star of the ad, began their ascent to the pinnacle before sunrise. The climb took 1 hour and 15 mins from level 160 of the Burj Khalifa by Emaar and the team had to scale several tiers and ladders inside a tube to reach the top.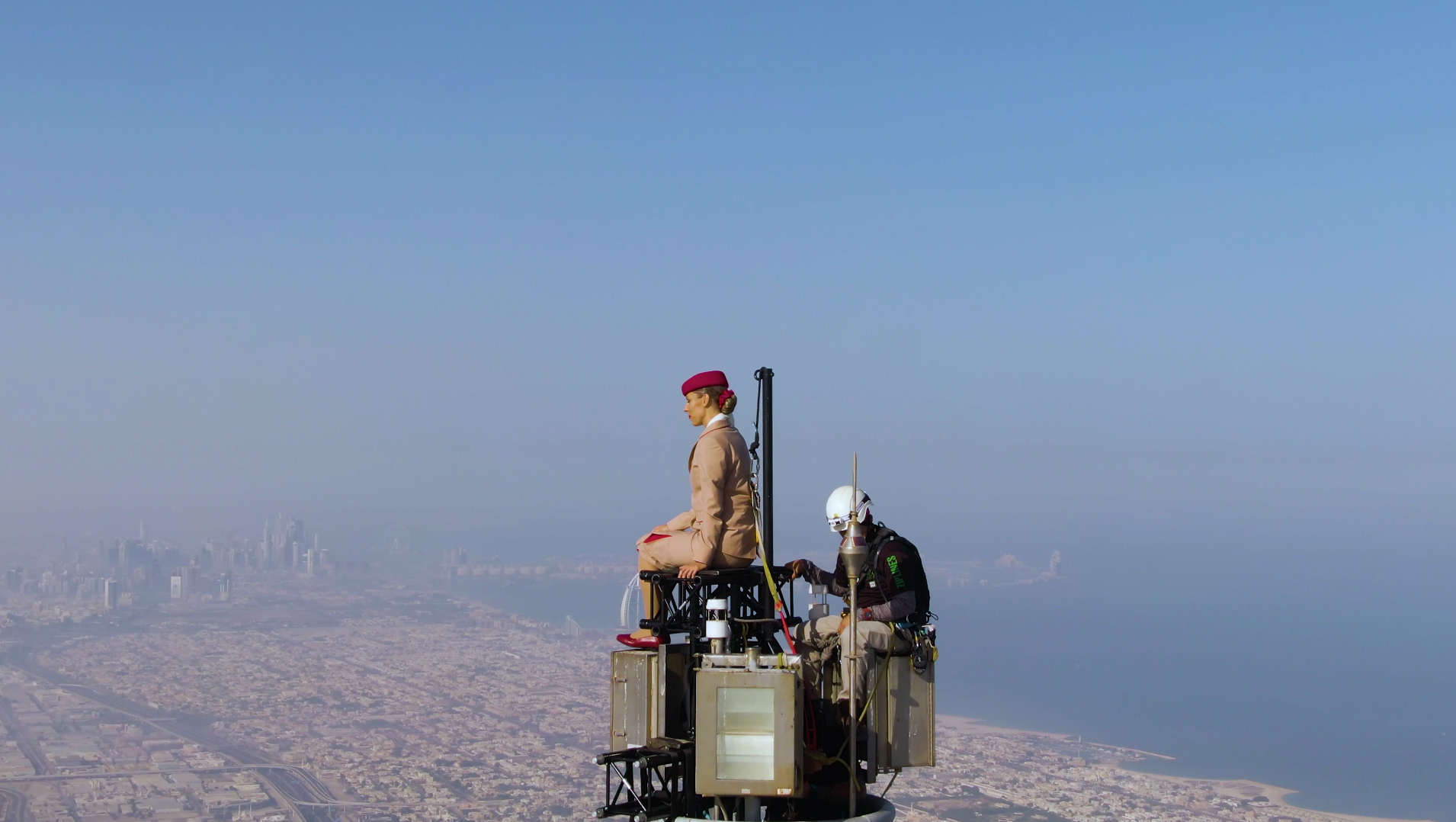 The team was at the pinnacle for around 5 hours with the stunt woman, wearing a safety harness under the Emirates uniform secured to a custom-made platform that was attached directly to the pinnacle.