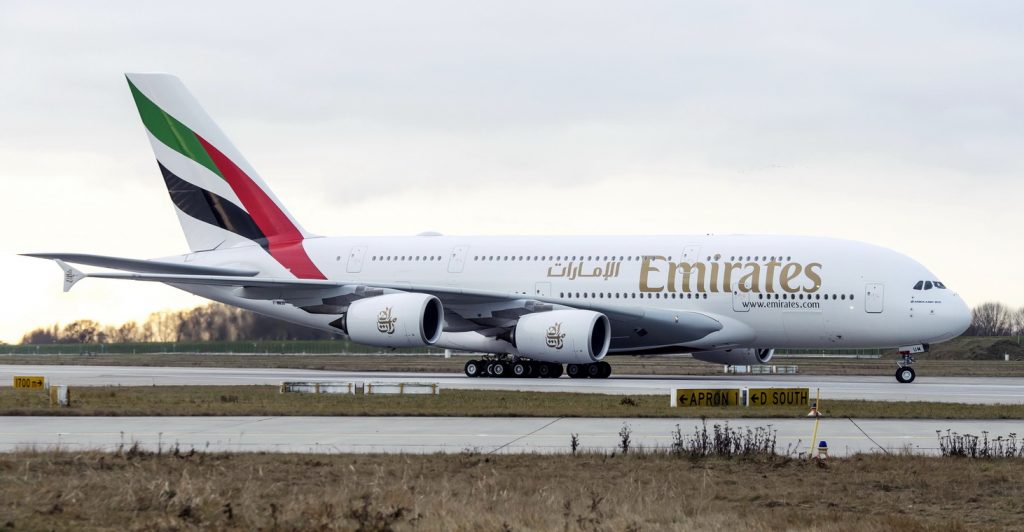 Emirates and Airbus firmed up an earlier Memorandum of Understanding (MoU) and signed a contract for the 20 additional A380s with a further 16 options to be confirmed at a later date. The total agreement for 36 aircraft is valued at US$16 bn based on latest list prices. Deliveries are to start as early as 2020.
The agreement was signed at the World Government Summit by HH Sheikh Ahmed bin Saeed Al Maktoum, Chairman and Chief Executive, Emirates Airline and Group; and Mikail Houari, Airbus President for Africa and Middle East. HH Sheikh Mohammed bin Rashid Al Maktoum, Vice President and Prime Minister of the United Arab Emirates, ruler of the Emirate of Dubai and Edouard Philippe, Prime Minister of France were also present.
To date more than 200 million passengers have already enjoyed the unique comfort of flying on board an A380. Every two minutes an A380 either takes off or lands at some of the 240 airports around the world, ready to welcome this magnificent aircraft. To date, 222 A380s have been delivered to 13 Airlines.