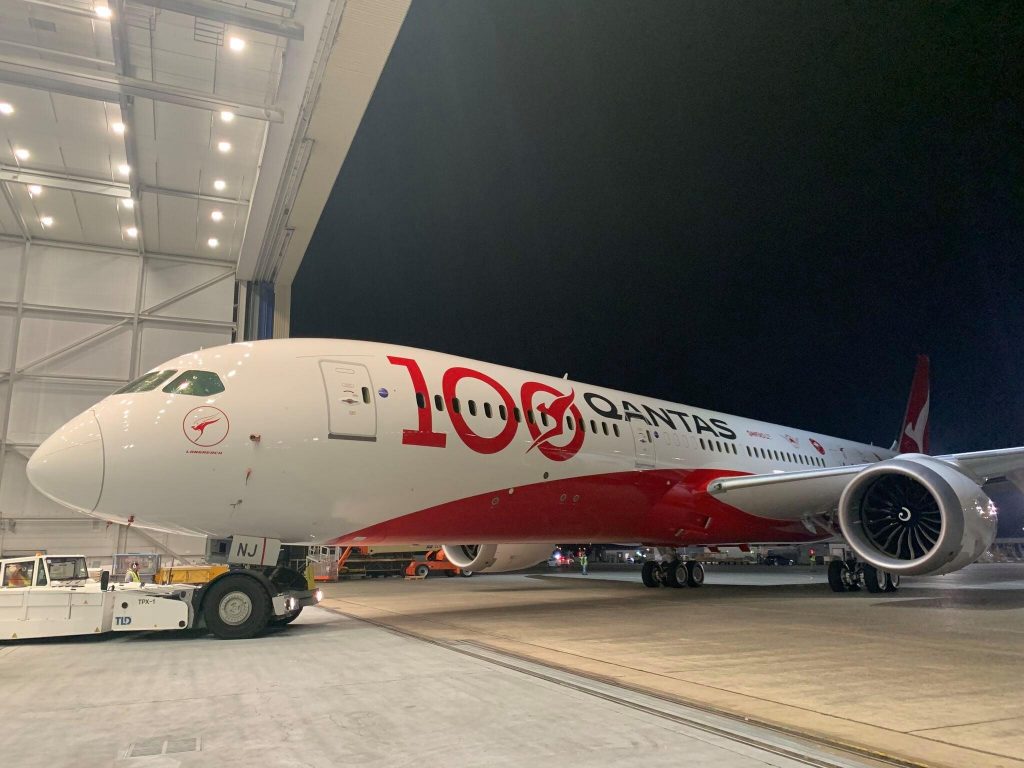 On Thursday 14 November Qantas is making its second ever direct flight between the two cities – the first happened 30 years ago.
A freshly built Boeing 787-9 "Dreamliner" (reg. VH-ZNJ) is deployed to London Heathrow from Los Angeles LAX after it was ferried from Boeing plan in Everett.
The trip is being described as an "ultra long-haul research flight to gather new data about inflight passenger and crew health and wellbeing".
Schedules
Qantas 787-9 VH-ZNJ takeoff from LAX on Tuesday night (23.40).
Qantas 787-9 VH-ZNJ arrive at London Heathrow on Wednesday (approx 18.00)
Qantas 787-9 VH-ZNJ takeoff from London Heathrow on Thursday (06.00)
Qantas 787-9 VH-ZNJ landing in Sydney on Friday (approx 10.00)
Qantas already has every opportunity to conduct in-depth research on the effects of very long flights with hundreds of subjects on its daily Perth-to-Heathrow nonstop flight, which is scheduled to take almost 18 hours.
The London-Sydney flight is likely to take only two hours longer, and will not allow researchers to conduct real-world tests on a flight with a full complement of passengers.
Qantas calls its plan for nonstop flights connecting Sydney with both London and New York "Project Sunrise". Scheduled flights are expected to start by 2022, if Airbus or Boeing can supply a suitable aircraft – either the A350 or 777X respectively.
In 1989, the plane was a Boeing 747-400 – the first of this extra-long range aircraft delivered for the Australian airline. Taking off on the sunny morning of 16 August, the Jumbo jet covered the 10,573 miles from Heathrow to Botany Bay in New South Wales in 20 hours and nine minutes.
While the 747 used around 180 tons of fuel on the original trip, the twin-engined Dreamliner will burn around half as much. The tanks were topped up at the holding point at Heathrow, just before take-off, because during the taxi the plane used nearly one ton of fuel – roughly what was left in the tanks when it touched down.