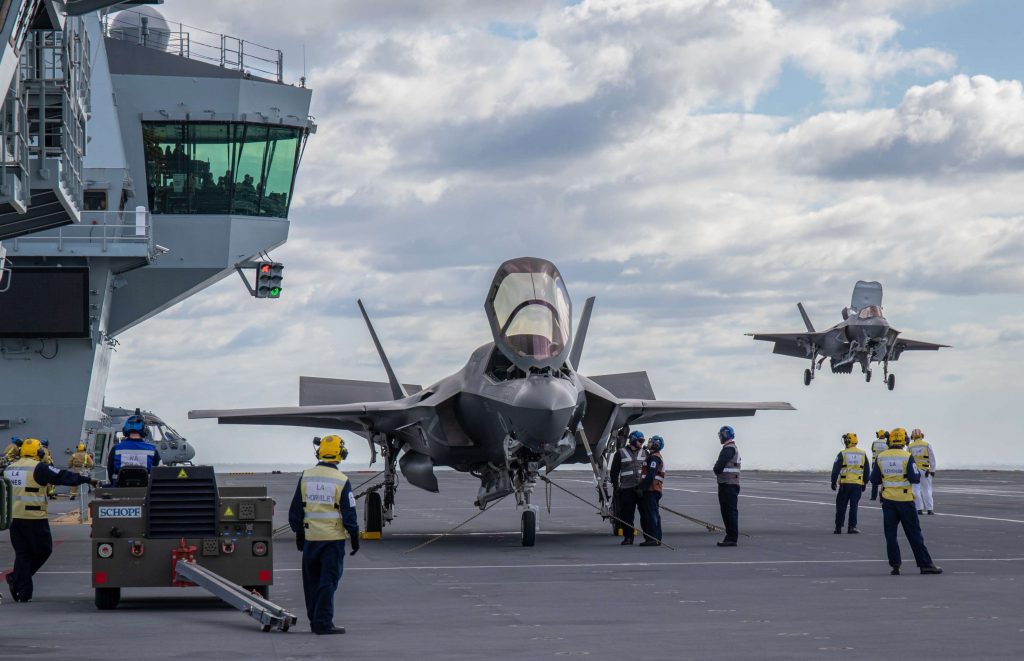 British F-35 Lightning jets are now on-board HMS Queen Elizabeth.
Flown by Royal Navy and Royal Air Force pilots, the Lightning jets are embarking on the carrier to conduct operational trials off the East Coast of the USA, say the Royal Navy.
This follows developmental trials last year with US Lightning jets, where forces conducted 500 take offs and landings over their 11-week period at sea.
During this time, the aircraft carrier will be escorted by Type 45 destroyer HMS Dragon, submarine hunter HMS Northumberland, tanker RFA Tideforce and Merlins from 814, 820 and 845 Naval Air Squadrons, Wildcats from 815 squadron and Royal Marines from Lima Company, 42 Commando.
The UK will declare Initial Operating Capability for Carrier Strike by the end of 2020. The first operational deployment for HMS Queen Elizabeth 617 Squadron and a squadron of US Marine Corps Lightning jets is due to take place in 2021.