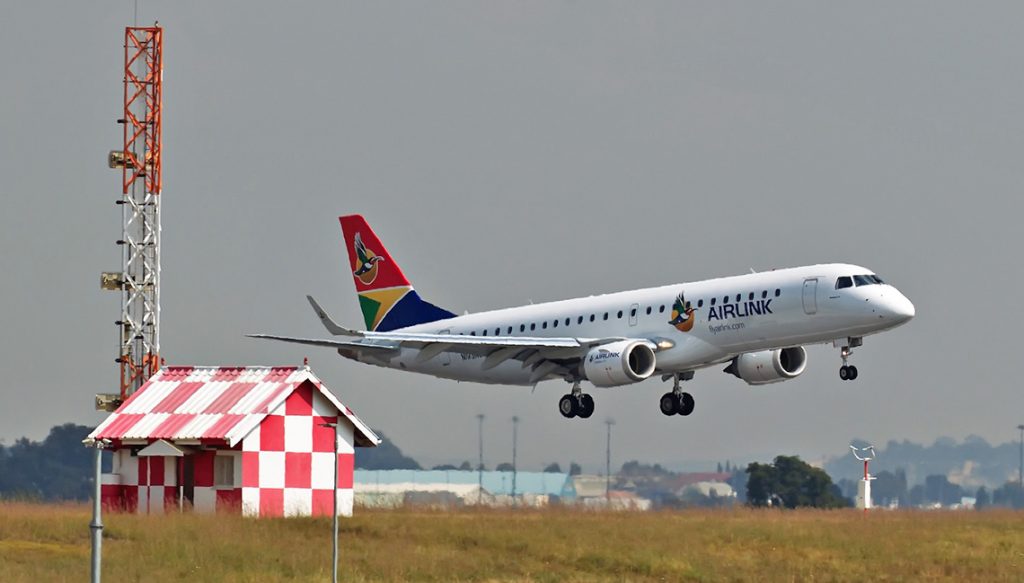 The remote island of Saint Helena – in the middle of the south Atlantic ocean – will get its very first scheduled commercial passenger flight on Saturday, October 14th.
An SA Airlink Embraer E190-AR on flight #SA8131 (operating for South African Airways) will touch down on one of the most isolated runways in the world at 1:15pm local time, after a six hour long flight from Johannesburg. The flight will make a stop in Windhoek, Namibia to refuel.
There will be a total of 68 passengers on board, consisting of islanders, tourists and media reporters. The arrival will be a very historic moment for the small Atlantic island.
The return flight (#SA8182) will depart from Saint Helena Airport on October 15th at 2:30pm local time and arrive in Johannesburg at 10:30pm.
This route will be operated once a week – every Saturday/Sunday.
Planning of Saint Helena Airport began in 1999, construction started in 2012 and was finished in 2015 when the Airport was due to open. However the opening was delayed for more than two years because of unexpected wind shear problems.
Embraer flew an E190 test aircraft to Saint Helena Airport in December last year, to prove it can handle the extraordinary circumstances on the island.