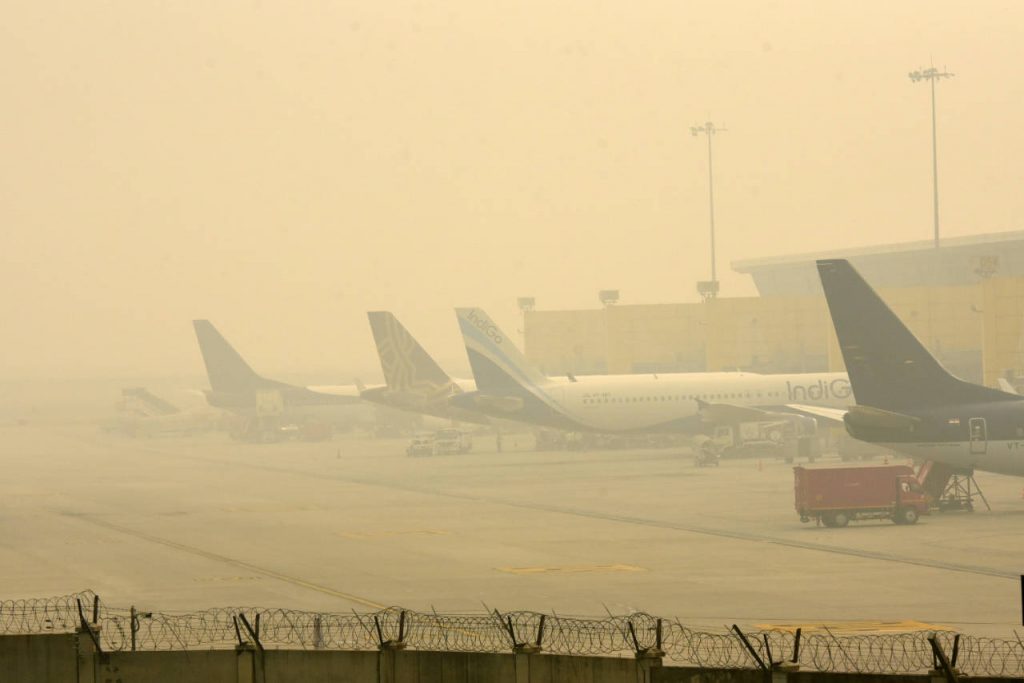 Flights to and from New Delhi's international airport were delayed and diverted on Sunday as pollution reached "unbearable" levels, leaving the Indian capital blanketed with heavy smog.
Visibility was so poor that 37 flights – including at least one international journey – were diverted from the city's Indira Gandhi International Airport.
Pollution indexes saw air quality in the Indian capital climb to "hazardous" levels in the city on Sunday.
Delhi's Chief Minister Arvind Kejriwal tweeted that pollution was "unbearable" across North India.
On Sunday, major airlines including Air India and SpiceJet warned of delays and cancellations to flights to and from the international airport.