Here is the new FIFA World Cup livery.
Thanks to Leah O' Carroll, we are able to see the new FIFA World Cup livery.
The Qatar Airways B777-300ER (reg. A7-BEB) rolled out of Shannon paint shop in Ireland on November 12, 2020.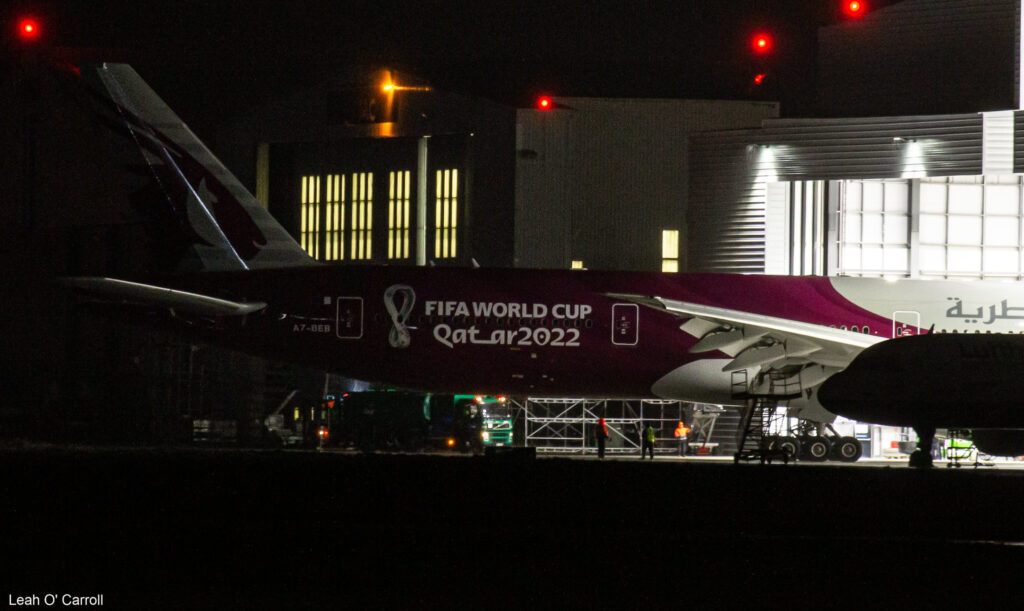 Qatar Airways will be the official airline of the World Cup, and will be key in connecting the thousands of fans around the world with the cities where the matches will take place, in a World Cup that has been considered by many fans, unique for the venue and dates of completion.
The Qatar Soccer World Cup 2022, will begin on November 21, 2022, the first match to be held at 1:00 p.m.LT at the Al Bayt stadium with a capacity for 60,000 people. A total of 32 teams are expected until the final match is reached, which will take place on December 18 of that year.