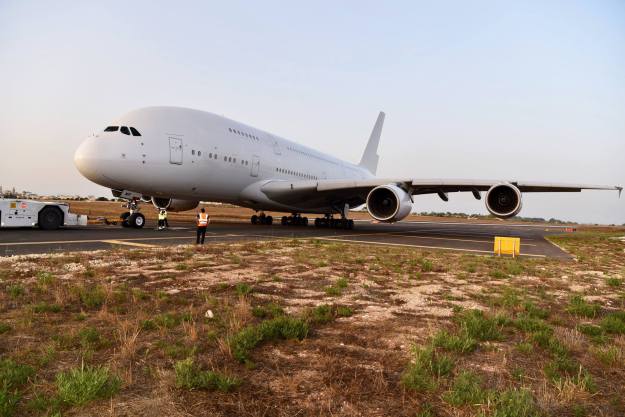 Hi Fly, an European Airline specialized in widebody aircraft wet lease to other airlines and governments on a global basis, received its first Airbus A380, the world's largest and most spacious airliner.
The arrival is a major event for the Company, making it the 4th European airline operating the model, the 14th global operator and the first leasing airline to fly the aircraft.
This first A380 will be operating worldwide and will be powered by one of the most reliable engines in the world, the Rolls Royce Trent 900 model, with 471 seats distributed between three classes.
The main deck has the First class for 12 passengers and Economy class for 311 passengers while the upper deck has Business and Economy class seats carrying 60 and 88 passengers respectively.
In a high density version, the aircraft can carry up to 853 passengers.