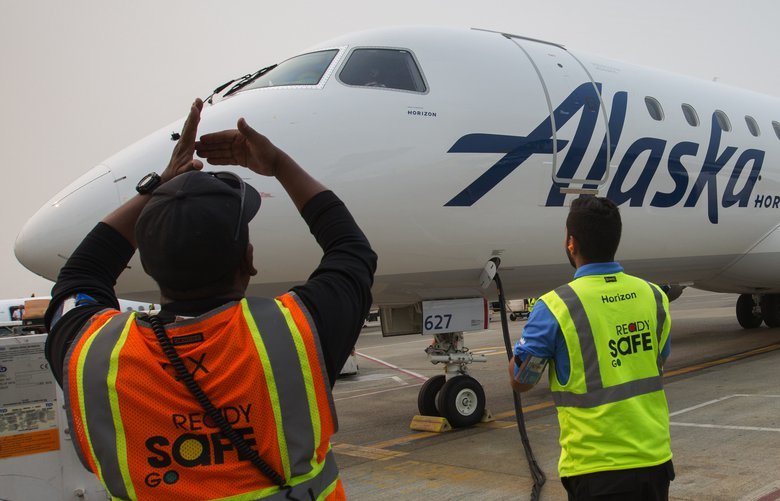 In an urgent internal message on the eve of Thanksgiving, Horizon Air's head of flight operations warned that a lax safety culture among the airline's pilots had led to multiple potentially dangerous incidents in recent days. He called for urgent action to prevent a serious air accident.
"We should be very uncomfortable with what has happened over the past two days," wrote Capt. John Hornibrook, Horizon Air's vice president of flight operations, in a Nov. 27 email message to handful of top managers and pilot leaders. "If we sit back and do nothing, we will have an accident. Nothing good can come of the trajectory we are currently on."
"We do need to use the past 48 hours as a (wake-up) call before we have a more serious event," added Hornibrook, who oversees about 800 pilots flying to more than 45 cities, including Paine Field in Everett, for the regional airline owned by Seattle-based Alaska Air Group. "The leadership team needs to get the pilots heads in the game before we have an accident."
The incidents Hornibrook listed ranged from pilots going over the airspeed limits to aircraft approaching a stall, and also included weather-induced threats that perhaps could have been avoided.
Horizon Air pilots fly Bombardier Q400 turboprops and Embraer E175 jets on routes that link smaller cities into a feeder network for Alaska Airlines.