A pilot flew from London to RAF Valley because he wanted to go to the beach.
A Pilatus PC-12 registration N412MD departed Fairoaks to fly to RAF Valley. RAF Valley was closed (bank holiday Monday) with work in progress scheduled on RWY19 barrier and families on the periphery of the airfield.
At 1250L the ac called Valley Tower freq several times (reported by Valley Aviation Society) then landed on RWY19 and parked at ASP 5 (adjacent to the beach).
The Fire Section noted the aircraft and responded, thinking the aircraft was in distress. Having confirmed that the aircraft was not in distress, the Pilot was verbally held at the ac steps by the Fire Crew Manager. At 1300L the MPGS attended and North Wales Police (NWP) were informed.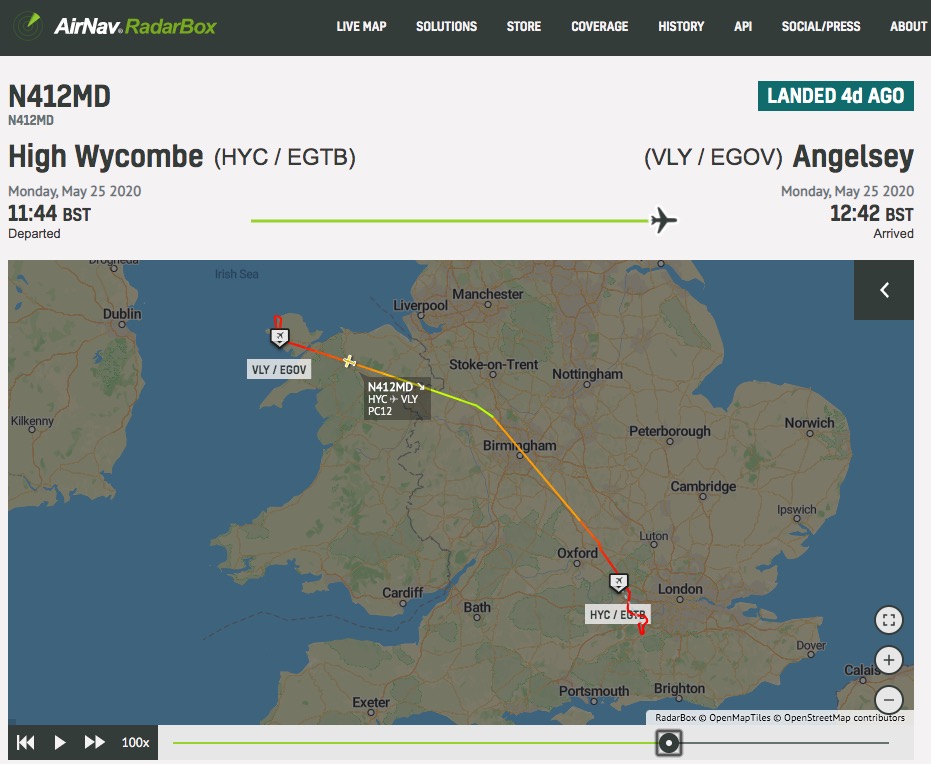 The Pilot informed the Crew Manager that he had flown from London to go to the beach. When informed that this was a military airfield and that the coronavirus restrictions were still present in Wales the pilot stated that 'it was ok, because he had it 2 months ago'.
The Pilot stated that he had located the airfield on Google Earth and noted from Wikipedia that Anglesey Airport served civilian traffic. The RAFP arrived at ASP5 and searched the ac for any other occupants. The pilot was the only person on board and there was nothing of a suspicious nature on the ac.
The Pilot's details were recorded. A/ QC Ops Sqn informed the pilot that he did not have the authority to leave the airfield until it opened at 0800L on 26 May 20. The Pilot stated that he was leaving anyway. A/OC Ops Sqn and the Crew Manager elected to not block the aircraft and let it depart. At 1415L the aircraft departed to Fairoaks.