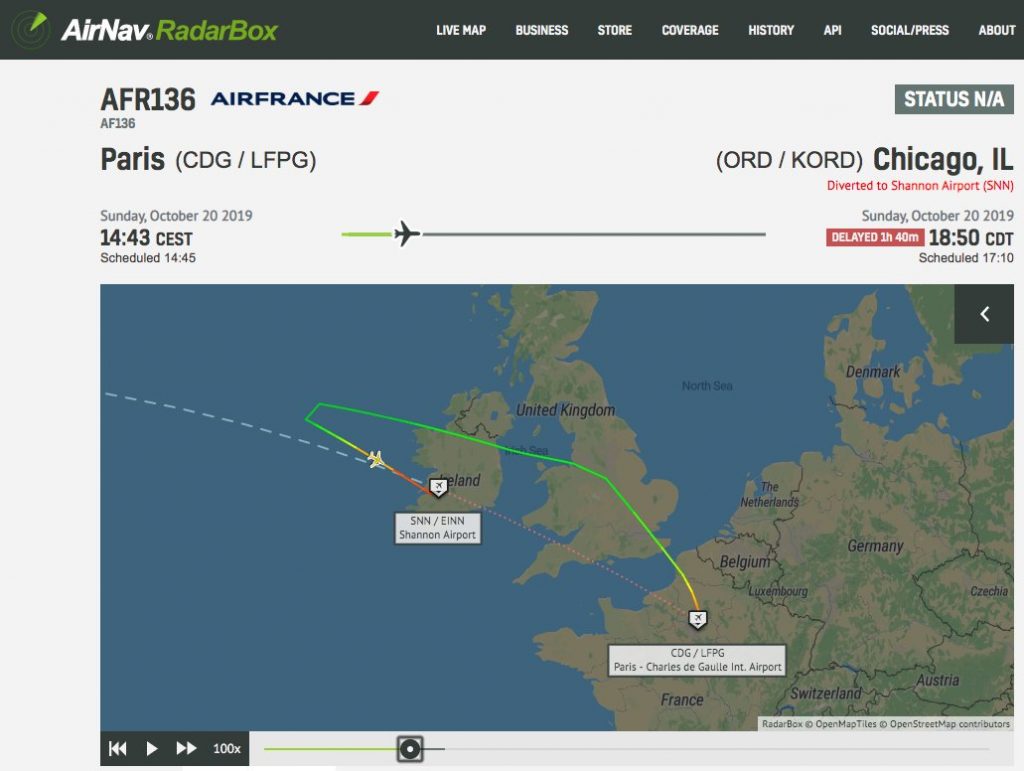 Air France flight AF-136 was travelling from Paris, France to Chicago in the U.S. when a 'suspicious' mobile phone was found on the aircraft.
The flight was almost two hours into its journey when the pilot advised air traffic controllers that they wished to divert to Shannon Airport for "security reasons."
The flight landed safely at 4.41pm and was pursued along the runway by airport fire crews. The Airbus A330-200 jet was directed to a remote taxiway where airport police officers and Gardaí were waiting to meet the aircraft.
Garda Inspector Paul Slattery of Shannon said: "The phone was removed from the aircraft and taken to the terminal where it was X-rayed by airport police officers and Gardaí. Once we were satisfied the phone was safe, it was returned to Air France staff."