An Alaska Airlines Boeing 737 struck a brown bear while landing early Saturday evening in Yakutat, killing the animal and causing some damage to the plane.
Airport crew members had cleared the runway about 10 minutes before flight 66 was expected to land. The crews did not see any signs of wildlife during the check, but as the plane began to slow after landing, the pilots spotted two bears crossing the runway.
"The nose gear missed the bears, but the captain felt an impact on the left side after the bears passed under the plane," a statement from Alaska Airlines said.
The Boeing 737-700 struck and killed a brown bear sow, thought to be roughly 2 years old.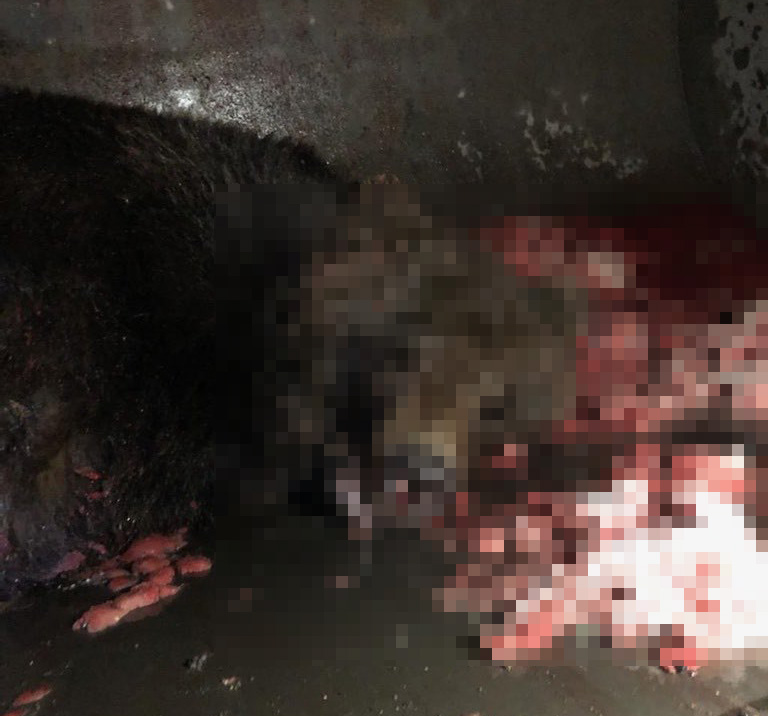 The pilots saw the "bear lying about 20 feet off the center of the runway," as the plane taxied to parking just before 6:30 p.m., according to Alaska Airlines.
The plane had departed first from Cordova and was scheduled to stop in Juneau next.
Passengers flying out of Yakutat were picked up by flight 107 Saturday night and flown to Anchorage. Alaska Airlines said they were rebooked on other flights after reaching Anchorage.