The driver of a tow truck is being blamed for an accident at OR Tambo International Airport late on Friday evening.
The wing tip of an Airbus A320 of the South African Airways (SAA) that was being towed to its parking bay hit the tail of one of FlySafair's Boeings.
A FlySafair Boeing 737-800 was already parked in front of gate C2 and the SAA plane was queued to park next to it.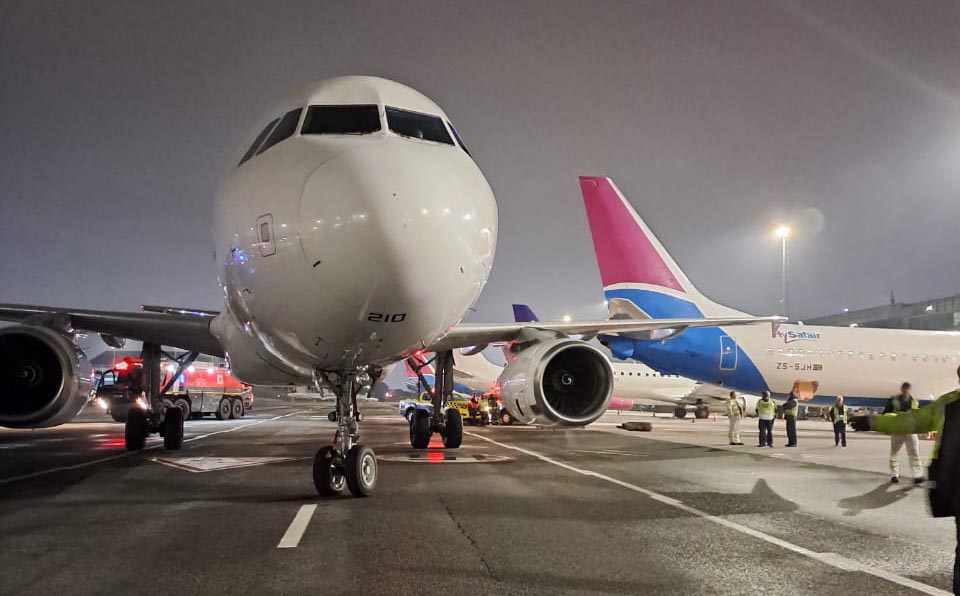 Sources at the airport told City Press' sister publication Rapport that two possibilities for the accident are being investigated: the towing rod came loose, causing the plane to roll forward uncontrolled for about 150m; or the driver of the towing vehicle misjudged when turning.
Pilots in another plane who saw the incident unfold claim to have seen the technician in the SAA plane either sleeping or not paying attention to what was happening as the plane was being moved.
The Airbus' wing tip was damaged. According to pilots, the wing will need to be properly tested to determine whether there is damage to the structure.
On the tail of the FlySafair aircraft, it appears to be largely the fibreglass cover around the auxiliary power unit that was ripped off.