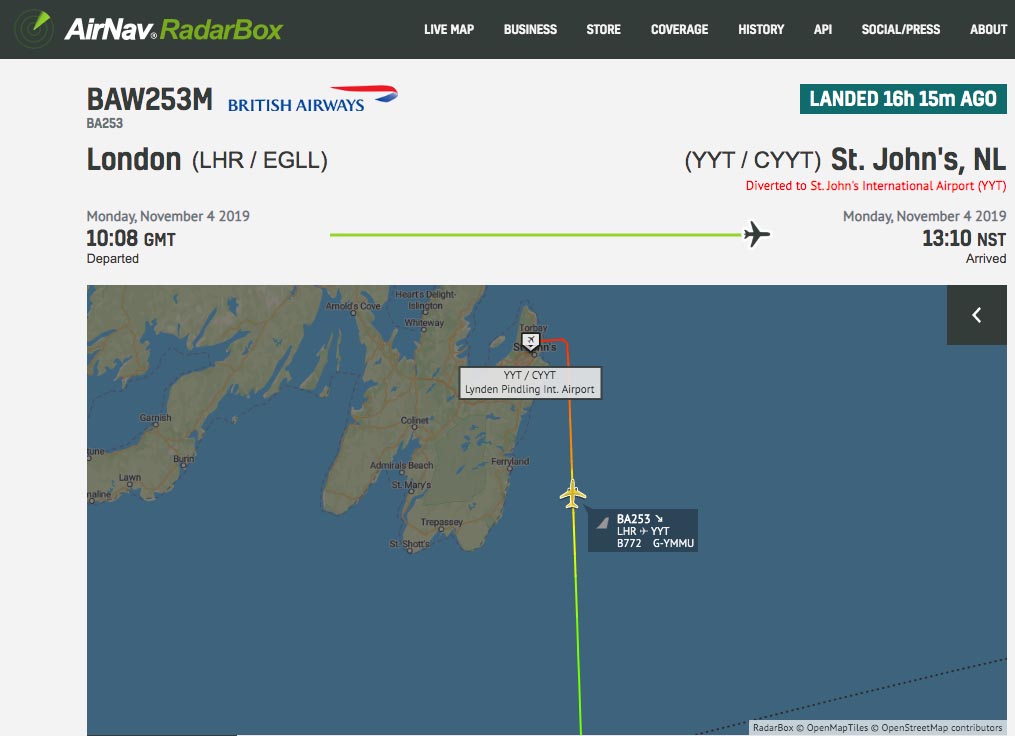 British Airways #BA253 from London Heathrow to Nasseau made an emergency landing in St. John's, Canada.
The Boeing 777-200 (reg. G-YMMU) was on its way to Nasseau when the crew was informed of a possible fuel leak.
The crew decided to shut down right engine and to divert to St. John's.
The aircraft was cleared to land runway 29. Fire services have checked aircraft over with no evidence of leak.