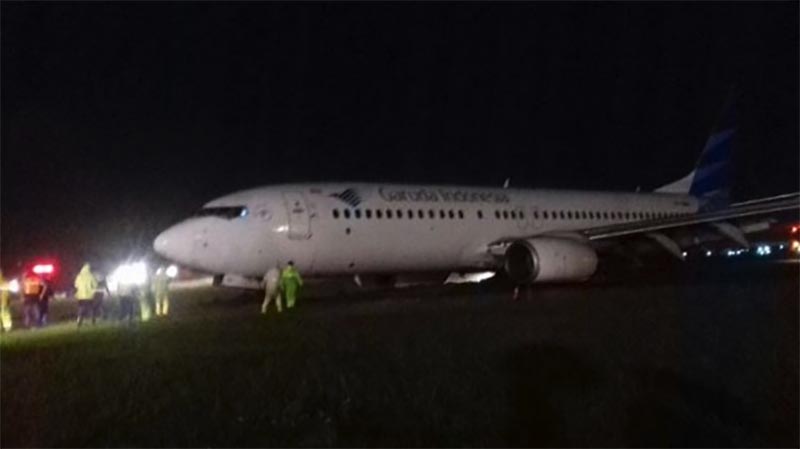 Garuda Indonesia aircraft on flight #GA210 overran the end of runway 09 at Yogyakarta Airport (JOG) by about 25 meters ending up on the grass.
The flight with 153 passengers overrun due to wet runway after a heavy rain and the nose wheels ended up on the grass about 3 meters from the end of the east side runway.
All 153 passengers remained unhurt. There's no visible damage to the Boeing 737-800 (reg. PK-GFY).