An Iberia Airbus A350-900 was damaged after suffering a bird strike while it was on final approach at Madrid Airport.
The Airbus A350-900, with registration EC-NDR, was operating flight IB6586 from Bogotá-Eldorado Airport to Madrid-Barajas Adolfo Suarez Airport on October 27 when a black vulture struck the aircraft.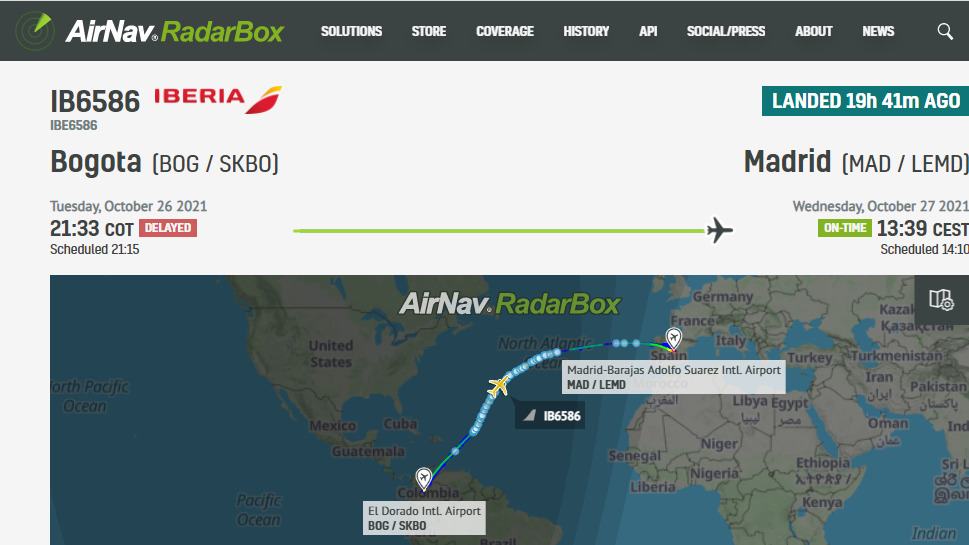 The aircraft continued for a safe landing on Madrid's runway 32L moments later. The nose cone of the plane suffered a tear, and a dent was seen.
The bird, one of the largest and heaviest birds in Europe, remained trapped in the nose cone.
The Airbus A350 involved in the bird strike was delivered to the Spanish flag carrier back in May 2019 and is currently 2.5 years old.
Iberia #A350 MSN312 (IB6586) suffered a bird strike on landing at Madrid Airport, Spain.

The nose cone suffered a tear and a dent and the bird remained embedded in the nose cone.#SafetyFirst
🎞️ unknown pic.twitter.com/ufD4QixQP8

— A350Blog (@A350Blog) October 27, 2021
Feature Image: "Controladores Aereos"