A Jet2 Boeing 737 performed a rejected take off in Leeds after the crew reported a burning odour in the cockpit. The aircraft was accelerating for takeoff when the crew rejected takeoff at low speed.
After that the aircraft slowed down slowly and it was taxied to the apron with emergency services in trail after an inspection by emergency services.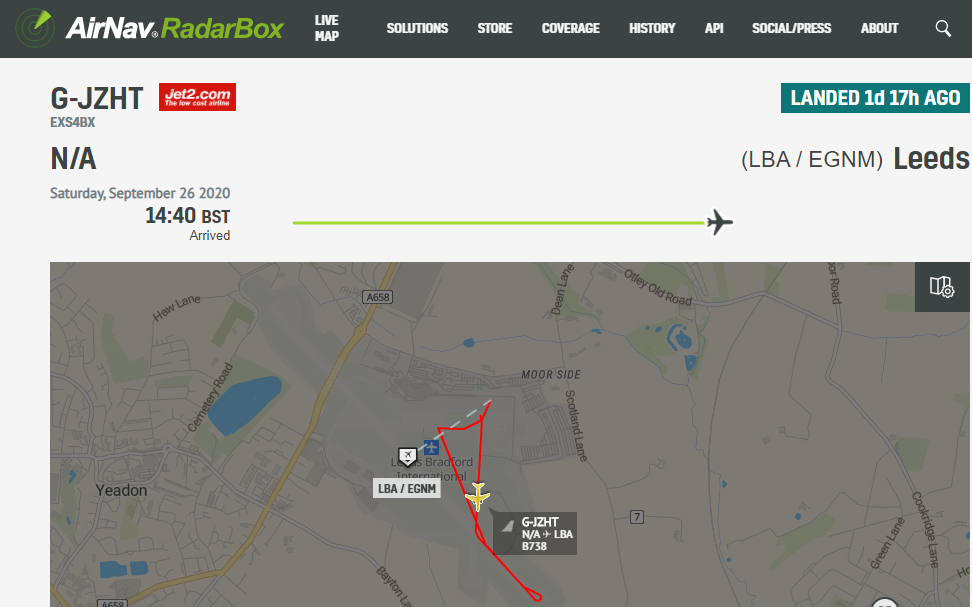 The aircraft was performing flight LS-291 from Leeds Bradford Airport to Antalya. The aircraft was examined by the airport officials after the passengers were taken back to the terminal.
After the investigations, the plane was withdrawn from the flight. Later, the Antalya flight was completed with another Boeing 737-800 aircraft after a delay of about 2 hours.
The Jet2 Boeing 737-800, with registration G-JZHT was involved in the incident. The 3.7 years old Boeing 737-800 was assembled in Renton. The aircraft returned back to service about 25 hours after the rejected takeoff.
Feature Image: "Planespotters.net"