A Boeing 737-400 Special Freighter operated by Kalitta Charters II ran off runway at Rochester, New York a rejected take-off on 5 June
Kalitta Charters II (on behalf of DHL) Boeing 737-400 (reg. N733CK) ran off runway 22 at Rochester Airport (KROC), NY during a rejected take-off coming to rest on the grass.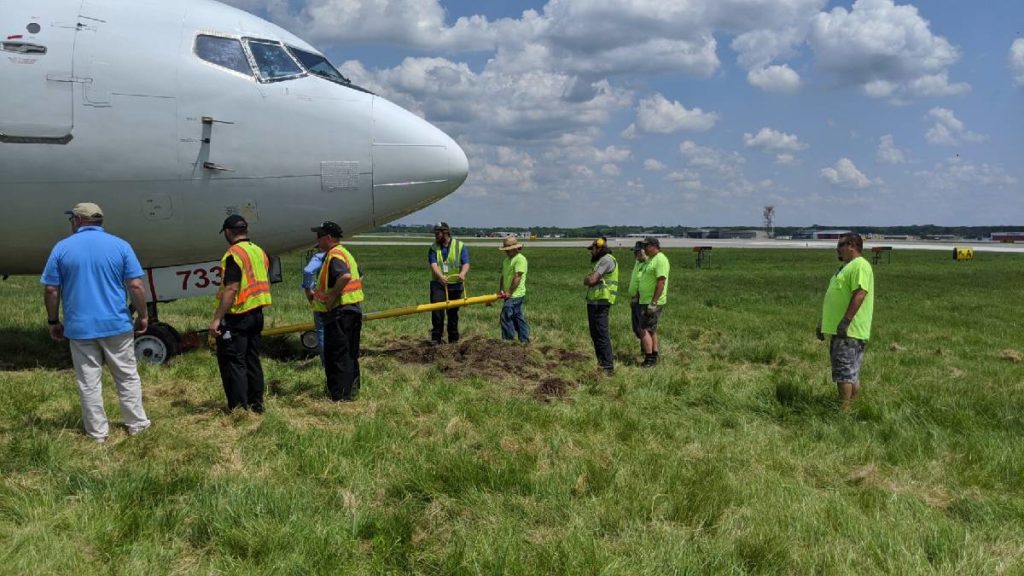 The airport released a statement on Facebook saying there were no injuries.
At 9:10 a.m. this morning, June 5, 2020, a private 737 DHL cargo plane operated by affiliate Kalitta Air exited primary Runway 4-22 southbound onto the grass near the intersection of secondary Runway 10-28 as it was preparing for takeoff at ROC. This is not a commercial passenger aircraft. There were two pilots on board, no injuries.
Both runways at ROC are temporarily closed due to the location of the aircraft. Airport Operations is in the process of addressing the situation to move the aircraft and reopen the airfield as soon as possible.
Passengers flying into and out of ROC over the next few hours should check with their airline on flight status.