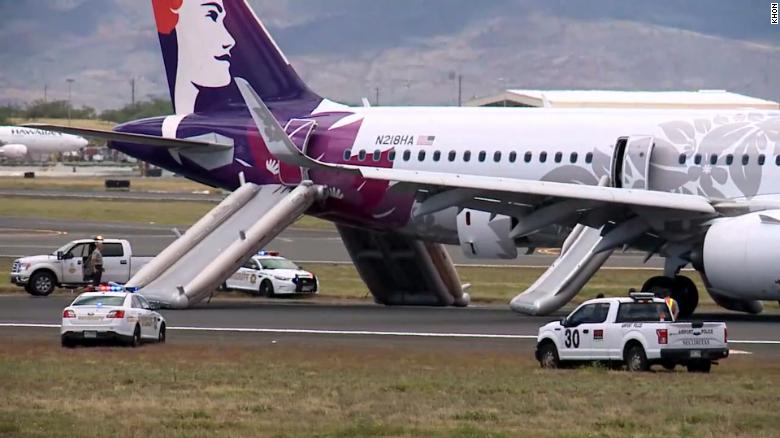 Seven passengers were taken to hospitals when a Hawaiian Airlines flight landed in Honolulu on Thursday with smoke in the cabin and cargo hold, officials said.
The flight #HA47 from Oakland, California, made its emergency landing around 11:30 HT.
The crew deployed the plane's emergency slides for the evacuation, which officials said took between 30 and 45 seconds.
Seven passengers with "smoke-related symptoms," were sent to hospitals. The other 177 passengers and the seven crew members were bused to the terminal.
The smoke began filling the cabin 20 minutes before the Airbus A321neo (reg. N218HA) arrival. A seal failed in the aircraft's left engine, causing oil to leak onto hot parts of the engine & air conditioning pressurization system, resulting in smoke in the cabin.
No oxygen masks were deployed to passengers.
Hawaiian Airlines statement