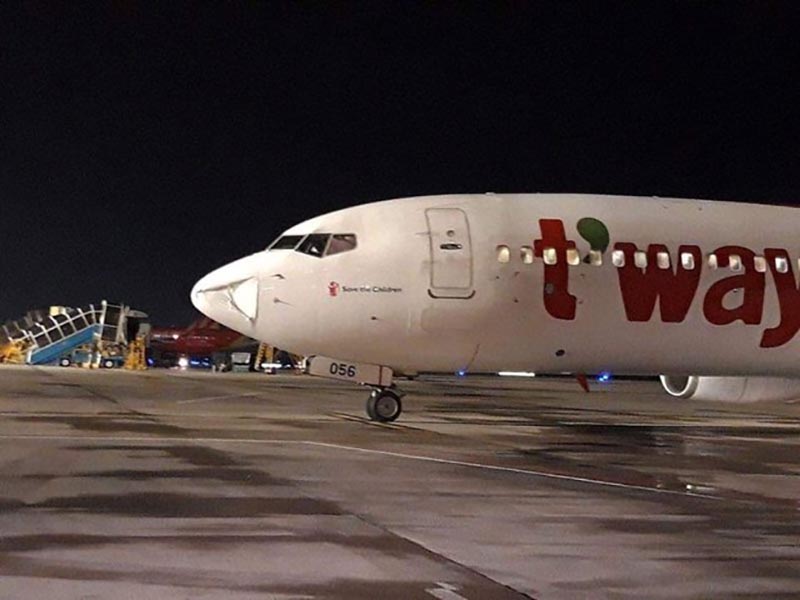 On September 19, pilots of T'way flight #TW123 asked for ground assistance upon landing.
The Boeing 737-800 (reg. HL8056) was performing flight #TW123 from from Seoul, South Korea to Ho Chi Minh City, Vietnam.
Pilots said that during approach to runway 25R, a loud noise was heard in front of the aircraft at an altitude of 609 m.
The aircraft landed on runway 25R and taxied to gate 72 followed by fire engines.