A 26-year-old man climbed over a Mumbai airport wall and walked up to a plane on the airport runway.
A video circulating on social media showed the man calmly walk over to the SpiceJet plane and inspect it. As a yellow jeep pulls up behind him, the man proceeds to casually inspect the nose of the plane and then walk under it.
The engines of the SpiceJet Boeing 737, which was readying for takeoff to Bengaluru, were immediately shut down to avert any accident, reported news agency PTI.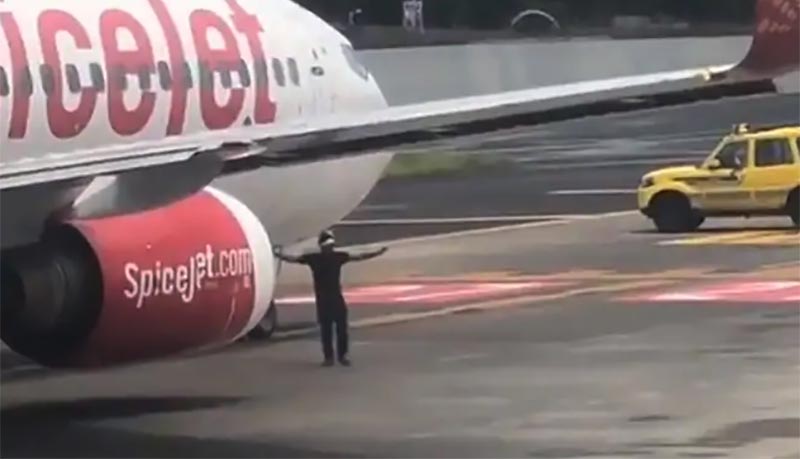 The man, from Mumbai's Sion area, jumped the wall from the south side of Mumbai airport's runway 27 at 1.30 in the afternoon, then crossed the runway's perimeter intrusion identification system.
He was later arrested by Central Industrial Security Force (CISF) officials.