A Ukrainian Air Force Su-27 fighter jet hit a road sign on a highway in the country's capital of Kyiv during highway operation on Thursday.
Two Ukraine Sukhoi Su-27 heavy fighter jets were dispatched to the region for military exercises on Ukraine's Highway M06.
The fighter was being used to practice take-off and landing on the improvised runways on the highway near the Hungarian border in the Ukraine city of Chop.
Ukraine's Highway M06 is the international highway connecting the two countries.
In the footage, you can see one of the Su-27s hitting a road sign posted along the road. The incident might have happened due to miscalculation done by the pilot.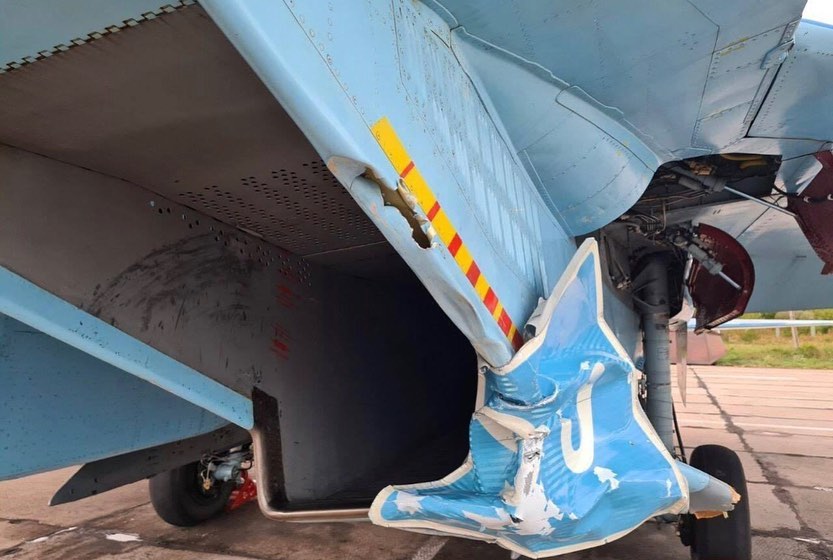 However, the fighter pilot landed safely and no one was injured.