A United Airbus A320-200 returned back to Chicago O'Hare after suffering windshield cracks on Monday afternoon while it was operating flight to Washington Dulles. The aircraft was hit by hail during initial climb.
The aircraft with registration N462UA was operating flight to Washington as UA349. The aircraft suffered captain's windshied crack after it was hit by hail.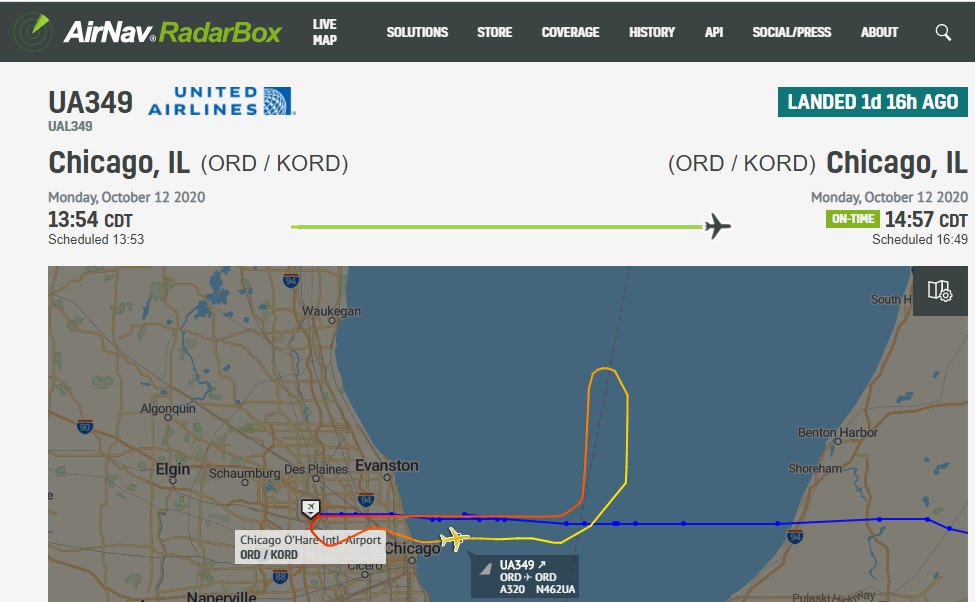 The crew then requested to return back to Chicago after declaring an emergency. The aircraft started to descend and made a safe landing back in Chicago around 30 minutes after departure.
One of the passengers shared a photo of the cracked windshield on twitter.
@united My UA349 flight literally just had to emergency land because we flew through a hailstorm for some reason and it cracked the entire windshield… #united #news #emergencyland pic.twitter.com/888ITktU7q

— Alex Lang (@ArexRang) October 12, 2020
The flight to Washington was later completed by another Airbus A320-200. The replacement aircraft reached Washington with a delay of 2:45 hours.
Feature Image: "Alex Lang"