A French Instagram model Oceane El Himer was caught faking a business class flight from Dubai to Monaco onboard an Emirates Boeing 777-300ER.
Fellow passengers exposed her. She faked being in a business class flight when she was actually flying economy. She reportedly posted photos online after posing in the business class cabin and then returned to her economy class seat before takeoff.
The 27-year-old influencer shared a photo of herself posing in the business class cabin wearing a light green cropped jumper and purple tracksuit.
"Next Stop – Monaco. Je fly toute la night (I fly all night)," she captioned the post.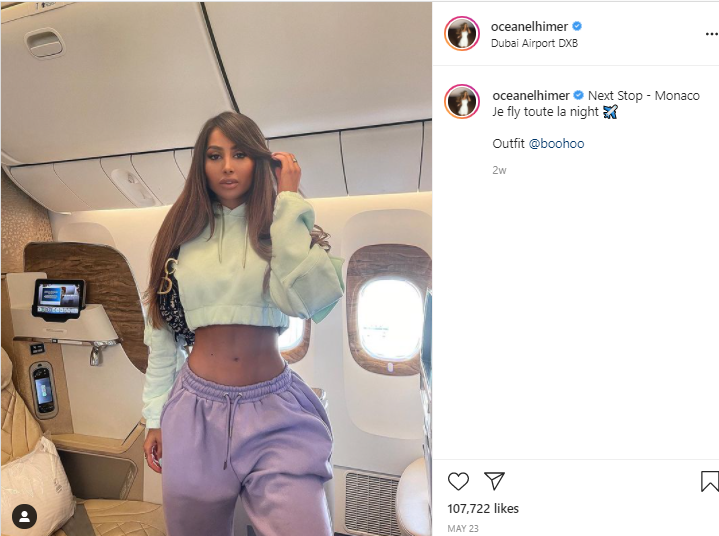 After her initial economy flight made its way around the internet, she shared a statement on Snapchat saying that she has no shame in travelling in economy class. She even said:
"Yes, I travelled in eco and business. And so? Where is the problem, I do not understand?"
Although she didn't delete the post, she has disabled comments on the post.