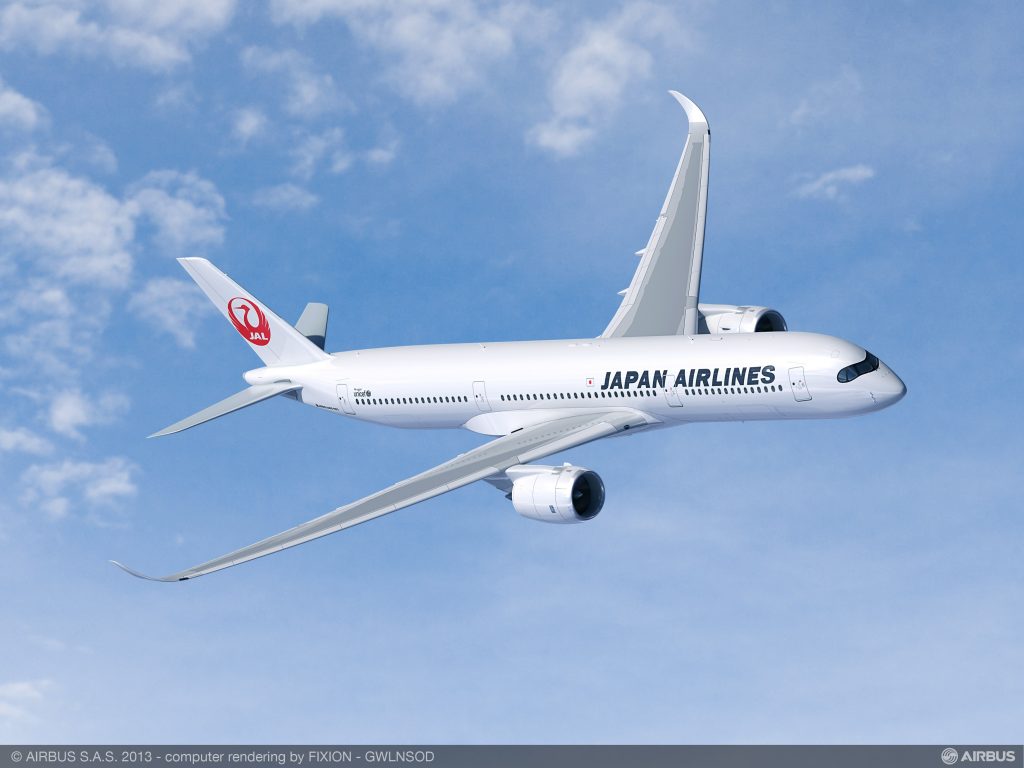 Japan Airlines has announced that they will be using a new Airbus A350-900 on a domestic route in Japan, between the cities of Haneda and Fukuoka.
It is the first time an A350-900 to be used in an exclusive domestic capacity.
Japan Airlines plans to replace its 777-200 fleet with 14 A350-900s over the next four years.
The A350-900 is expected to be used on Haneda-Fukuoka route  in September, 2019.