JetBlue Airbus A321LR arrived in London for the first time earlier today. This was a proving flight as the airline is looking forward to starting daily flights between New York-JFK and Heathrow airports starting August 11th.
The Airbus A321LR, with registration N4022J, departed New York JFK at 20:24 local time as flight B69400 on July 12 and landed at London Heathrow at 07:30 this morning with a flight time of six hours and 10 minutes.
It is scheduled to depart Heathrow tomorrow. The New York-based airline is undertaking multiple proving flights on the New York JFK to London Heathrow route.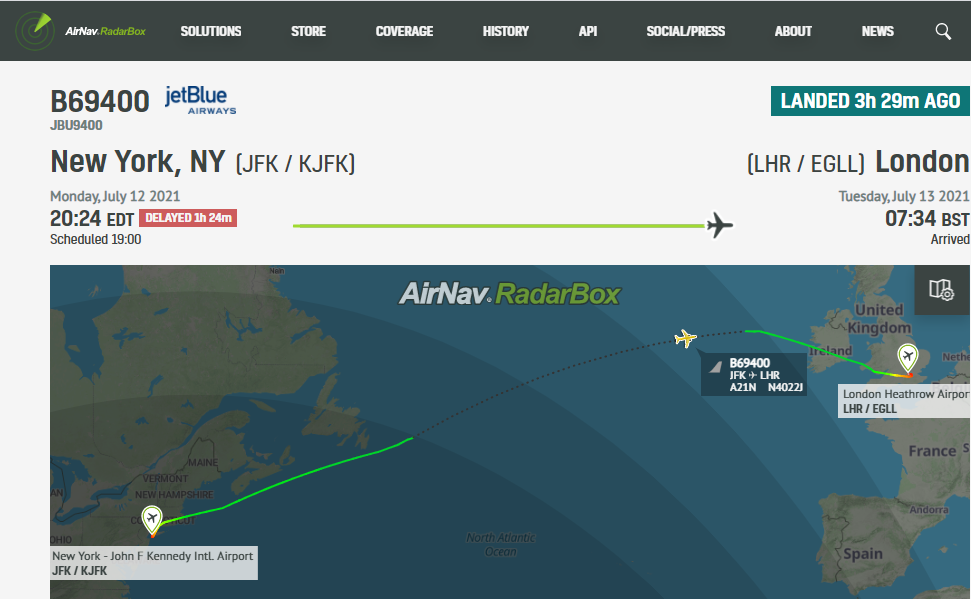 However, it won't be the last flight we will see JetBlue flying in and out of London Heathrow ahead of its service launch. The airline will reportedly operate two more proving flights arriving in London on July 16th and July 19th, returning to New York on the following days.
Airlines operate proving flights to test the aircraft's capability along with crew training. The Federal Aviation Authorities (FAA) personnel, Airworthiness Inspector and other officials are permitted to be on board these flights.