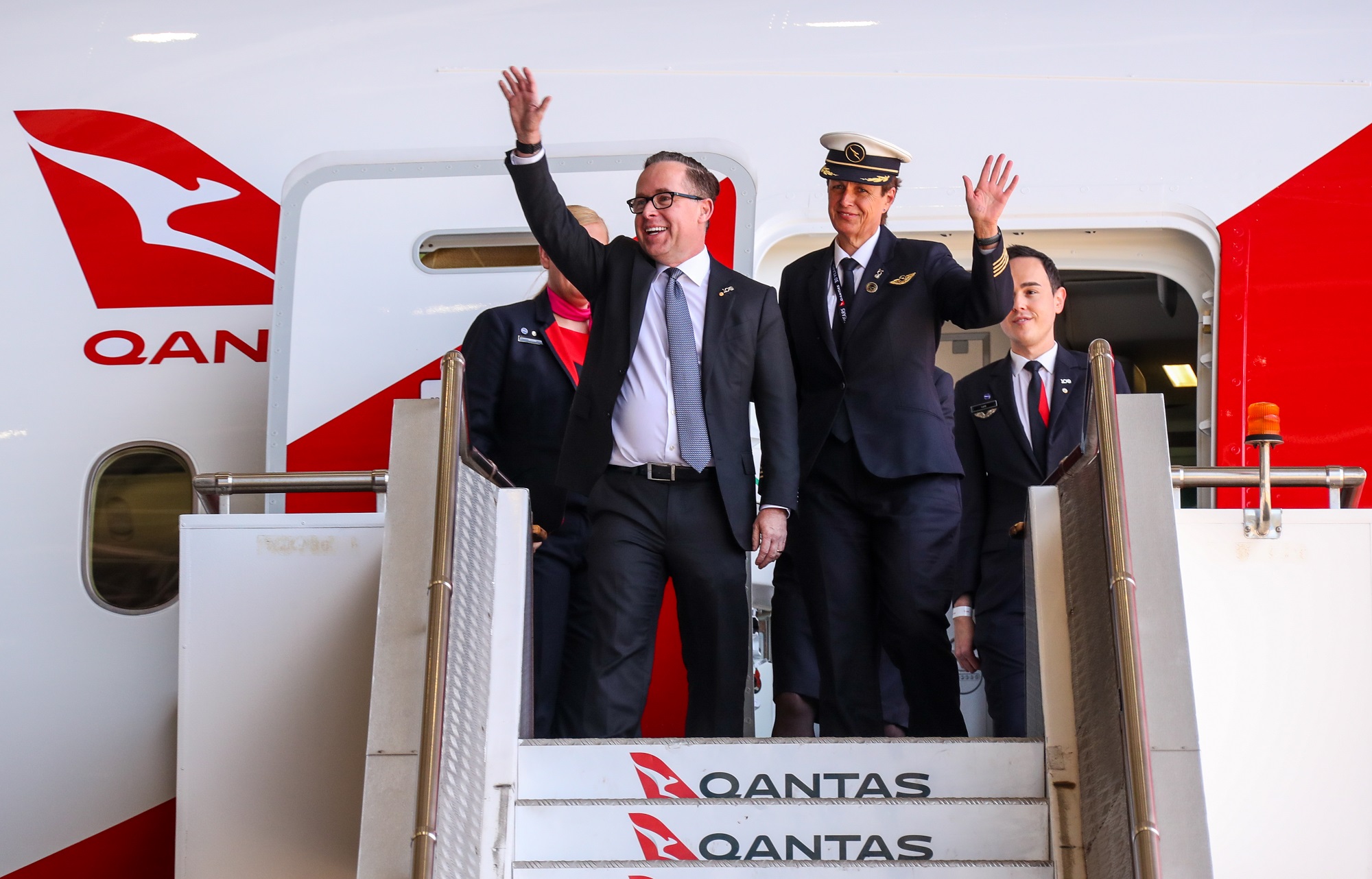 The new Dreamliner was met by more than 1,000 Qantas employees to mark the flying kangaroo's 99th birthday and kick off 12 months of celebrations as it heads towards its centenary.
QF 7879 flight London to Sydney flight time was 19 hours and 19 minutes. Touch down at Sydney International airport was 12:28pm.
The flight was operated by a brand-new Boeing 787-9 registration VH ZNJ, named Longreach.
The service was a re-purposed delivery flight. Rather than flying from Boeing's factory in Seattle back to Australia empty, the aircraft was positioned in London to simulate one of the Project Sunrise routes under consideration by Qantas. All carbon emissions were offset.
The flight departed London's Heathrow Airport and flew across 11 countries including England, Netherlands, Germany, Poland, Belarus, Russia, Kazakhstan, China, Philippines and Indonesia before crossing the Australian coast near Darwin, tracking south east across Australia towards Sydney.
Remaining fuel upon landing was approximately 6300kg which translates to about 1 hour 45 minutes of flight time
Qantas will officially turn 99 years old, and begin its 100th year, Saturday 16 November 2019.