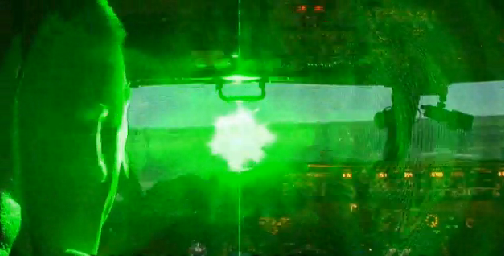 Police are investigating after two planes reported seeing green lasers while approaching the runway on Monday night.
On Wednesday last week, police helicopters monitored flights following similar reports.
West Yorkshire Police said shining a laser at an aircraft can dazzle and distract the pilot.
A flight approaching the airport reported seeing a green laser at 22:25 BST on Monday.
At 23:10, another pilot reported a green laser being shone repeatedly into the cockpit.
Watch Leeds Bradford Airport webcam live 24/7.