On Saturday, a SpaceX Falcon 9 rocket is scheduled to rise from Pad 39A at NASA's Kennedy Space Center in Florida.
Astronauts Bob Behnken and Doug Hurley will be sent toward the International Space Station aboard a Crew Dragon capsule. Hurley's and Behnken's lift-off at Kennedy is scheduled for 19:22 UTC.
The mission, called Demo-2, will be the first orbital crewed flight to launch from U.S. soil since NASA's space shuttle fleet retired in July 2011.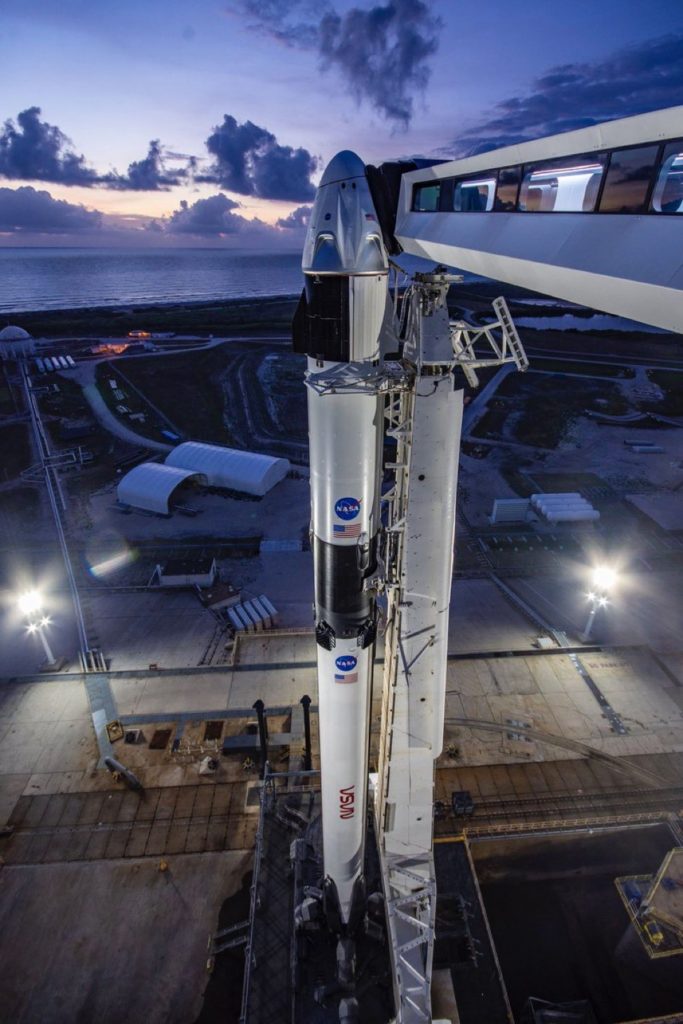 The move will mark the first astronaut launch from NASA's Kennedy Space Center since the last shuttle flight in 2011. It will also mark the first attempt by a private company to send astronauts into orbit.