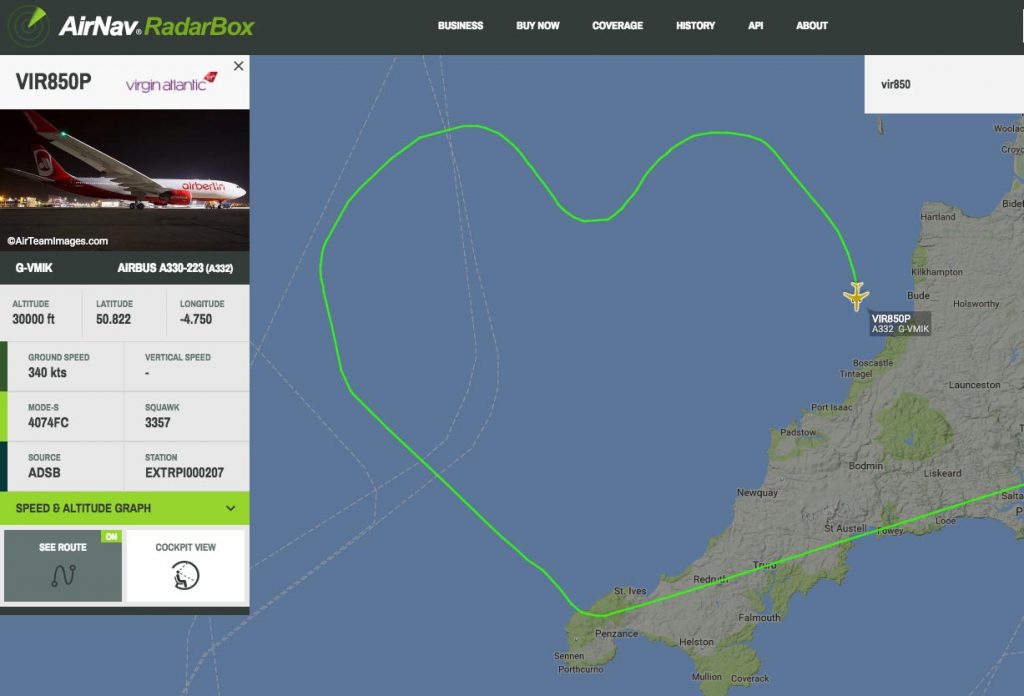 Love was in the air today as Virgin Airbus A330 made a special Valentine's Day flight.
The plane took off from London Gatwick at 11:37 UTC and headed straight to Cornwall, flying directly over Southampton.
But after reaching Penzance it took a sudden turn right before flying in the shape of an enormous love heart over the north coast of Cornwall and Devon.