German Air Force's new Airbus A350 operated world's longest flight from Germany to Australia on Friday. The flight was completed in 19 hours and 13 minutes.
However, there were no passengers or diplomats onboard the aircraft. The first ACJ350, with registration 10+03 was delivered to the German government from Airbus earlier this year.
The A350 departed from Cologne Airport, Germany at 12:21 on Friday and landed in Canberra, Australia, covering 16,539 kilometers.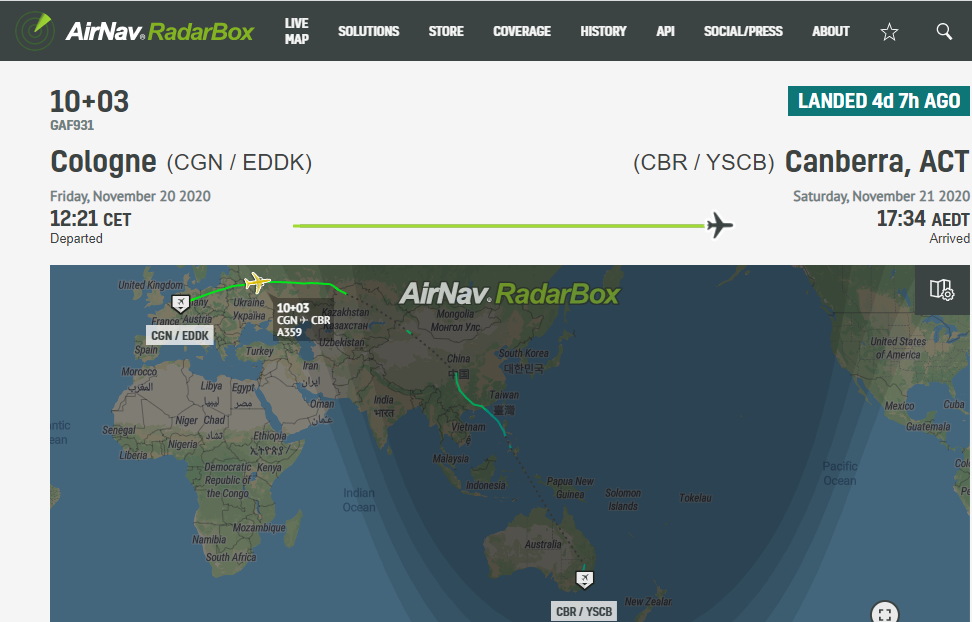 Currently, Singapore Airlines flight with the Airbus A350-900ULR between Singapore and New York is the World's longest flight. This flight lasts an average of over 18 hours covering 15,349 kilometers.
On Sunday, November 22nd, "Merkel One" flew from Canberra to Papeete in six and a half hour. The aircraft then flew onwards to Cologne, which took nearly 18 hours.
Feature Image: "Luftwaffe via Twitter"