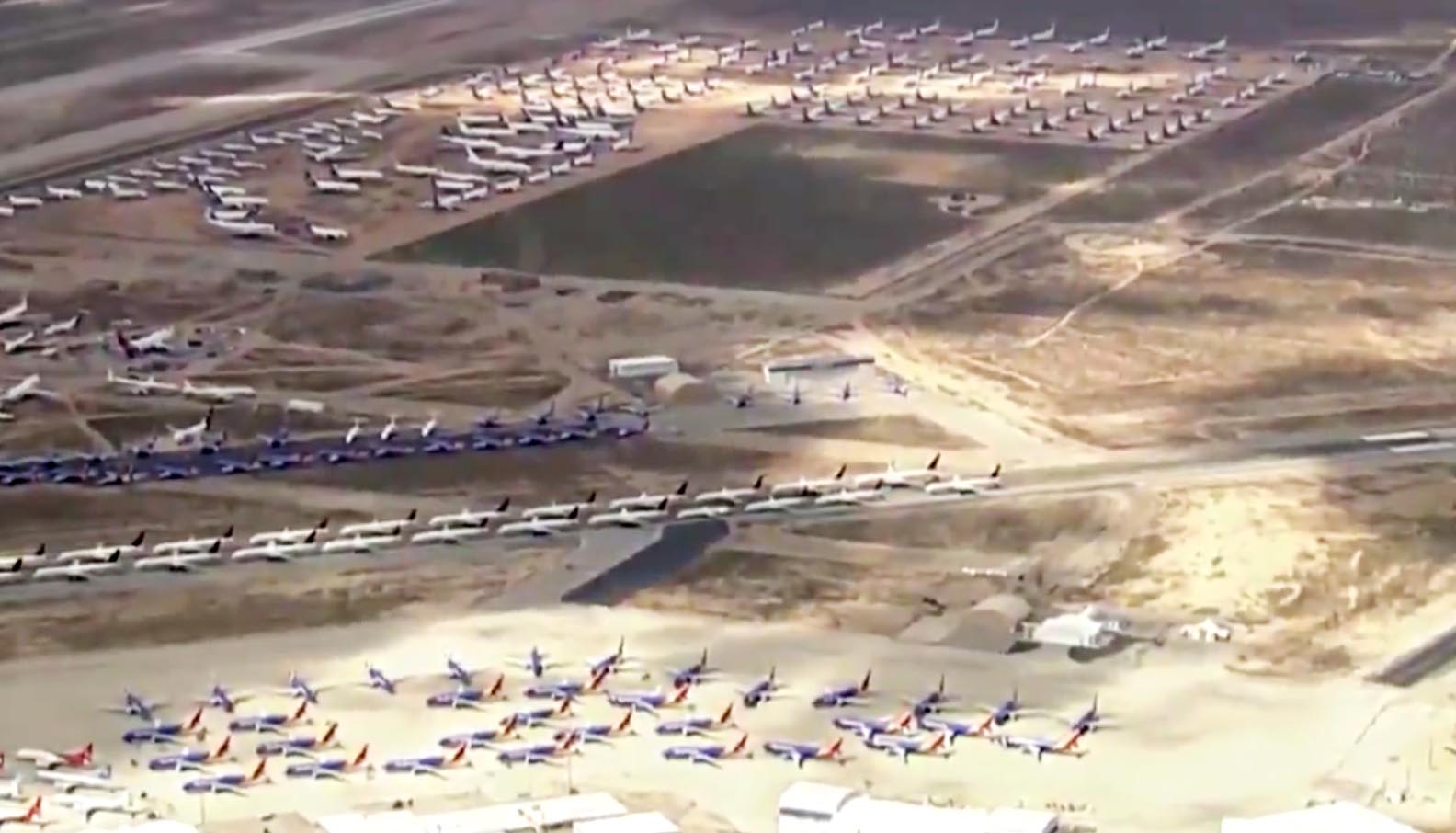 Around one third of the global commercial airline fleet is currently in storage as carriers seek to weather the coronavirus pandemic.
Airlines parking their planes wing to wing at a storage facility in Victorville, Ca. 30-40 planes landing a day. Several hundred more on the way. Runways closing for storage. Employees say this is what they saw after 9/11 but at a faster rate. pic.twitter.com/qmgwODYrKh

— Sam Sweeney (@SweeneyABC) March 25, 2020
In total, around 7,500 planes are now idle as schedules continue to be cut according to data from analytics expert, Cirium.
« Pour ce qui est de l'avenir, il ne s'agit pas de le prévoir mais de le rendre possible »
Antoine de Saint-Exupéry

Un jour tous ces avions d'@AirFranceFR seront de nouveau dans les airs … en attendant … #RestezChezVous#SolidariteCOVID19 #AirFrance pic.twitter.com/ZKcNof6hhk

— Philippe Lacroute (@CaptainLacroute) March 26, 2020
However, Cirium has transferred just under 100 passenger jets operated by Chinese airlines from 'in-storage' status to 'in-service' over the past seven days.
See daily updates from Cirium here.