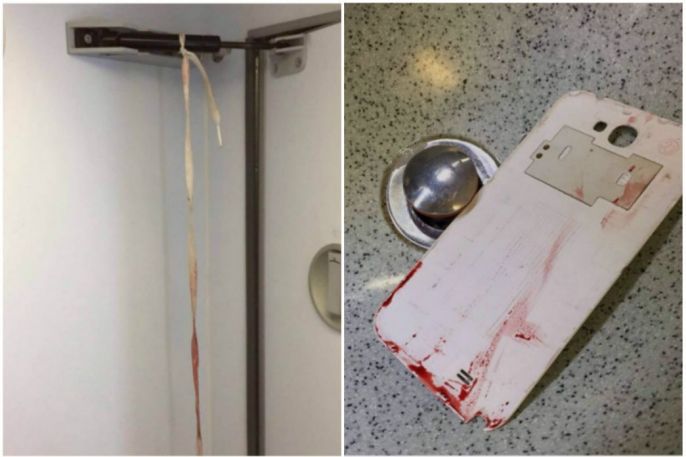 A passenger on a Cathay Pacific flight was hospitalized after he reportedly slashed his own neck and tried to hang himself in a plane bathroom.
According to Apple Daily, the 31-year-old man was on Cathay Pacific flight CX411 from South Korea's Incheon International Airport to Hong Kong. At approximately 6pm, just as the plane was about to land, the man reportedly locked himself into the bathroom despite being told he had to remain seated during pre-landing checks.
After the aircraft had landed at around 6:20pm, cabin crew members knocked on the door but received no answer. Staff unlocked the bathroom and reportedly found the 31-year-old bleeding profusely, with cuts to his neck.
A bloody shoelace was allegedly found hanging from the bathroom door, and police sources told Apple Daily that they suspected the man had tried to hang himself after cutting his neck in a suicide attempt.