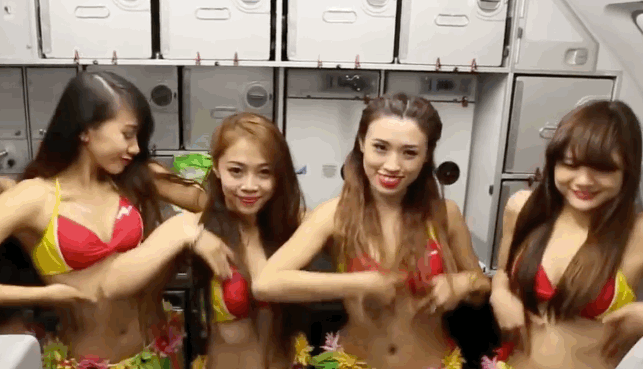 Meet Nguyen Thi Phuong Thao, Vietnam's first female self-made billionaire. Much of her net worth comes from her company VietJet Air, which on its website calls itself a "dynamic, innovative airline." But some might have other words for what it is her company is doing. Indeed, VietJet isn't known so much for its CEO as it is its bikinied flight attendants. It's a uniform Thao insists is empowering for women in such a conservative country.
"As a businesswoman, I have a responsibility to contribute to the economy and to push for positive changes of the country and in the society, in light of the international integration that's happening," Thao told Bloomberg.
"You have the right to wear anything you like, either the bikini or the traditional ao dai," she added, with the ao dai being a long tunic traditionally worn in Vietnam.
VietJet Air currently has 47 destinations in Vietnam and around Asia, according to Bloomberg. It also has more than 30% of Vietnam's flying market share, Bloomberg reported, and it could very well become the nation's biggest airline.
Source: Yahoo.