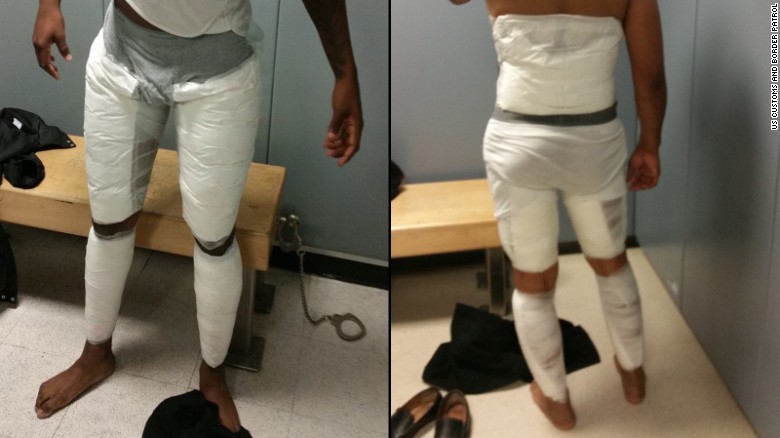 Customs and Border Patrol officers at New York's JFK airport said they captured two more passengers who attempted to smuggle drugs by strapping packages of cocaine to their legs.
The most recent seizure came when two men tried to bring more than 10 kilos of cocaine into the United States on April 19, officers said. Both men allegedly had the drugs taped to their legs under their clothing, and one man taped the drugs to his back.
The two men traveled on the same flight from the Dominican Republic to New York last week, but it's unclear if they knew each other.
In the statement, it was not mentioned what tipped off the officers to conduct additional inspections on the men. But they were taken to a private search room where officers seized 23 pounds (10.4 kilos) of cocaine estimated at a nearly $400,000 street value.
The two men were arrested and are facing federal narcotics smuggling charges, according to the CBP.