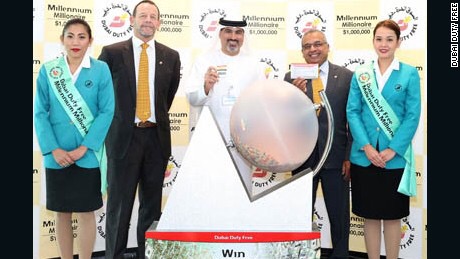 Mohammad Basheer Abdul Khadar, 62, was on board Emirates flight EK521 en route from southern India when it skidded on the runway as it landed in Dubai and burst into flames.
Despite the fact the entire top half of the Boeing 777's fuselage was burnt off, only 13 passengers were injured — though a firefighter was killed responding to the emergency last Wednesday.
Khadar's winning number in the Dubai Duty Free Millennium Millionaire draw was pulled Tuesday at Dubai International Airport, netting him Dh3.67 million ($1 million).
Source CNN