Family members of the 329 passengers and crew who died when a bomb exploded on board Air India Flight 182 off the Irish coast in 1985 have gathered at Ahakista in west Cork to mark the 30th anniversary of the tragedy.
The memorial service is being attended by Canadian Minister for Justice Peter MacKay and Indian Minister of State for External Affairs VK Singh.
Minister for Foreign Affairs Charlie Flanagan is representing the Government.
The blast was one of the worst aviation disasters in history and Canada's worst terrorist attack.
Air India Flight 182 was en route from Montreal to New Delhi when a bomb exploded in luggage on board the Boeing 747, almost 300km off the Cork coast. Air Traffic Control at Shannon Airport raised the alarm, when the jet disappeared off the radar screens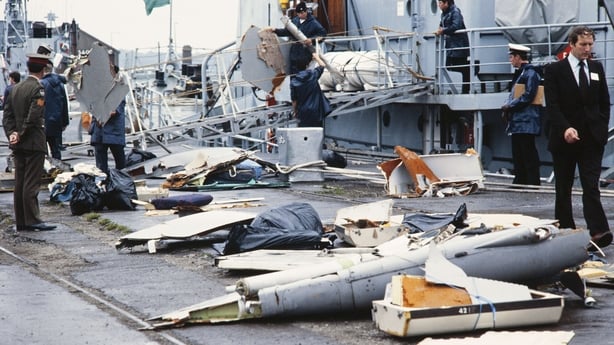 By the time the Irish naval vessel Aisling arrived at the scene, it was clear from the wreckage that it would be a recovery operation. There were no survivors.
This morning, relatives of those who lost their lives in the attack are gathering in a memorial garden at Ahakista, where services are held every year.