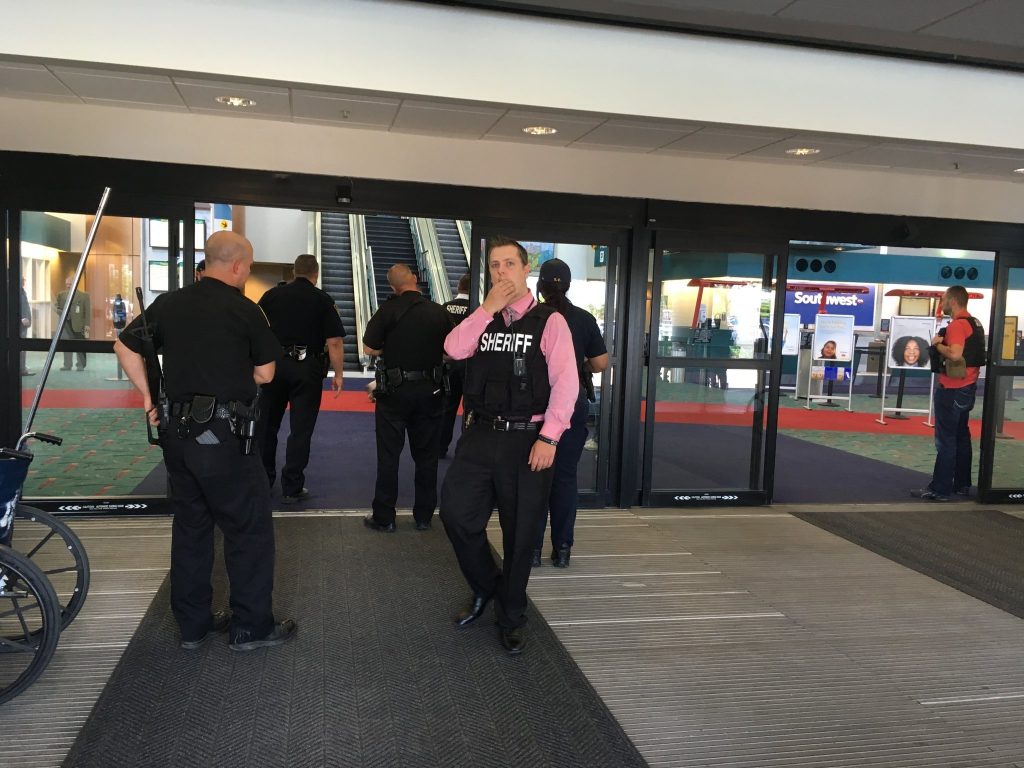 Officials have confirmed a man attacked a police officer with a knife today at Bishop Airport.
The airport was evacuated at about 9:40 a.m. today, June 21, after the stabbing of an on-duty officer.
A witness at the airport said he saw a police officer bleeding from the neck and a knife laying nearby before the terminal was evacuated.
The man said he saw a man detained by police and a knife on the ground near the injured officer.