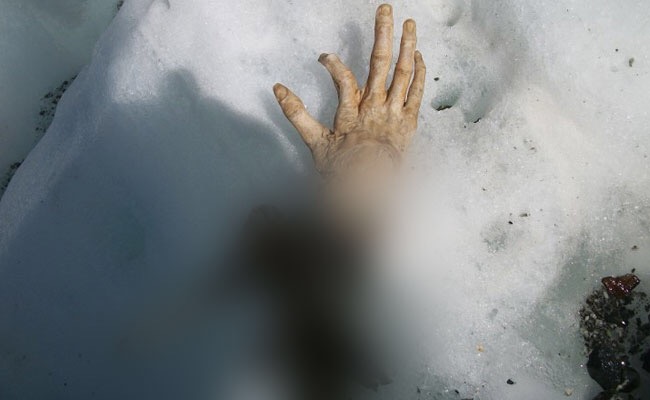 Body parts that could belong to passengers killed in one or other of two Air India plane crashes more than 50 years ago have been found on Mont Blanc in the French Alps, sources said Friday.
Daniel Roche, who is fascinated by air plane accidents and has spent years combing the Bossons Glacier looking for remains, made the discovery on Thursday.
"I had never found any significant human remains before," he told AFP. This time however he had found a hand and the upper part of a leg.
In January 1966, an Air India Boeing 707 from Bombay to New York crashed near Mont Blanc's summit, killing all 117 people on board.
Roche said the remains he had found could be of a female passenger from the 1966 Boeing 707 flight, as he also discovered one of the plane's four jet engines.
Roche contacted local emergency services in the Chamonix valley who took the remains down the mountain by helicopter and they were due to be examined by experts.
Just 10 days ago, two bodies were found lying near each other, preserved in a receding glacier in the Diablerets massif in the Swiss Alps.