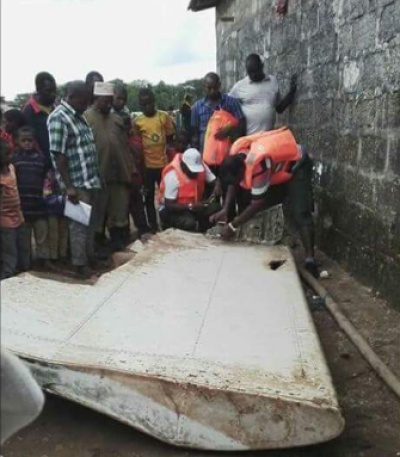 A large piece of aircraft debris, believed to be a wing flap, has arrived in Australia for testing as part of the search for Malaysia Airlines flight MH370, officials said Monday.
The piece, found by locals on Pemba Island just off the coast of Tanzania on June 23, was now in Canberra, the Australian Transport Safety Bureau (ATSB) said.
"Technical specialists from the ATSB are working with Malaysian investigators to determine if it is from the Malaysia Airlines Boeing 777, MH370," the bureau said in a statement.
The ATSB has so far examined four pieces of debris on behalf of Malaysia and determined they are almost certainly from MH370, a flight from Kuala Lumpur to Beijing which disappeared in March 2014 with 239 people on board.
© 2016 AFP