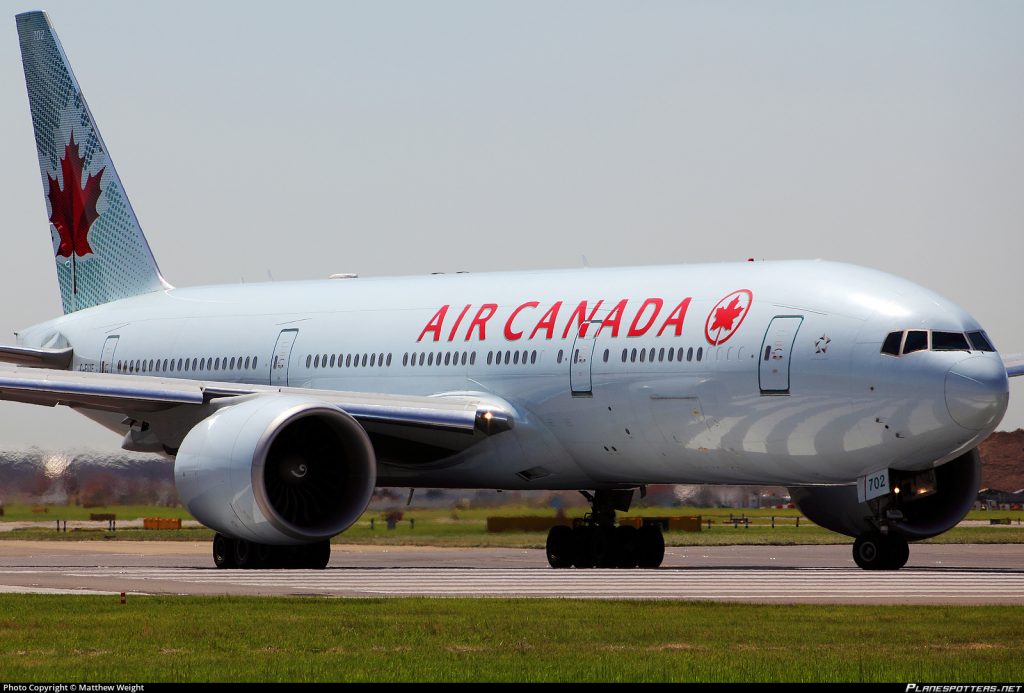 A woman was taken to hospital in critical, life-threatening condition Tuesday night after she was taken off an Air Canada flight following an emergency landing in Calgary.
Passengers  on board the Boeing 777-200 (reg. C-FIUF) from Toronto to Vancouver flight say they were over Saskatchewan when the woman went into medical distress.
A decision was made to land in Calgary where emergency medical officials confirm that the passenger was taken to the Peter Lougheed Centre shortly after 11:00 p.m.
The trip to Vancouver resumed soon after.
There was no immediate word on what sparked the medical emergency.