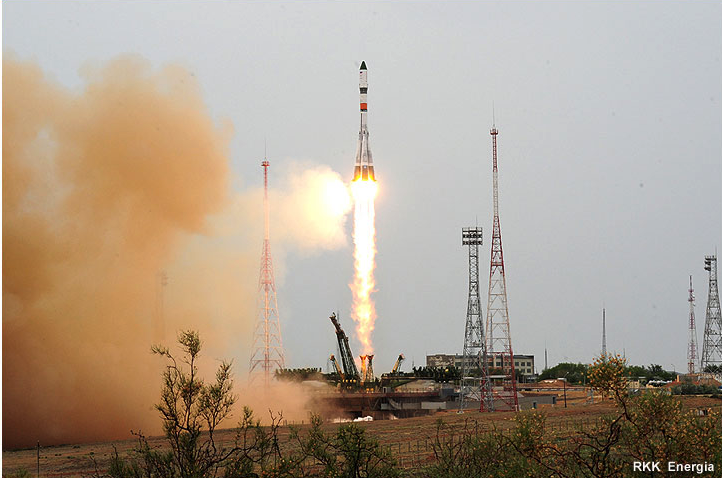 Two men were caught in a fire triggered by falling debris from a Russian space launch. According to emergency services, one Kazakh man was hospitalized, while one was killed. The rocket in question successfully launched a supply ship to the International Space Station (ISS). But the horrific blaze spread up to 15 kilometers from the Baikonur cosmodrome.
The death was confirmed on Thursday in a statement by Russia's space agency Roscosmos, saying the cause was "difficult meteorological conditions in the fallout region," which is experiencing extremely high temperatures. According to the statement, the man was killed when his car was smothered in flames "as a result of a particularly strong gust of wind."
The local fire services had been contacted at around 1325 GMT by a citizen saying that a "dry grass fire" had been raging around near Zhezkazgan, Kazakhstan. The fire broke out in "the planned fallout zone" for the Soyuz. By around 2100 GMT on Wednesday it had been extinguished.
The two Kazakh men were working on clearing the debris for NPO Mashinostroyenia, a Russian rocket-building firm. Baikonur cosmodrome is the main hub for launches to the ISS, and Zhezkazgan is the closest major town to the site where astronauts land on their return from the ISS.