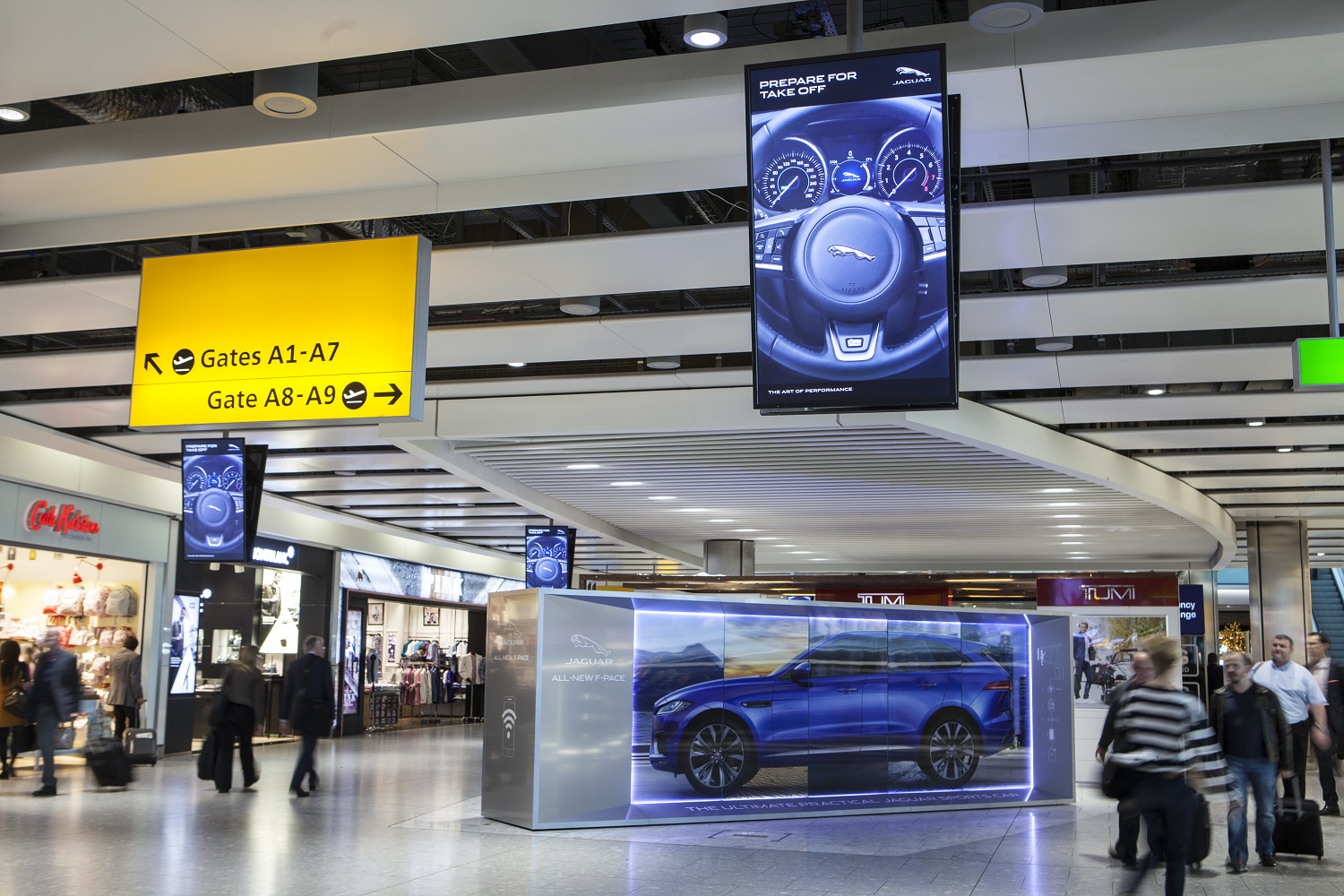 One of Britain's most iconic luxury motor brands, Jaguar, have begun a 4 week campaign at Heathrow Airport to support the global launch of the F-PACE, their first high performance SUV. To bring the F-PACE to life, Jaguar have implemented a unique experiential campaign in the heart of Terminal 5, Heathrow's busiest terminal welcoming over 16 million departing passengers each year.
Located in the busy departure lounge, the huge 7m x 2.1m unit displays 2 stunning lenticular visuals of the F-PACE at a 1:1 scale, showcasing the vehicle's superb architecture and spacious interior. 3D motion graphics change with the movement of the viewer, providing depth and animation, truly bringing the F-PACE to life.
In addition to the eye catching visuals, passengers can discover more about the features of the F-PACE by connecting to the dedicated Jaguar Wi-Fi hotspot on their mobile device. After watching a short piece of content, passengers will be directed to the F-PACE website where they can learn more about the technology, features and even book a test drive.
With an AB profile of 51% and an average dwell time of 147 minutes, Heathrow Terminal 5 is the perfect location for Jaguar to reach their target audience of affluent families, while capitalising on their desire for distraction and entertainment by providing an engaging interactive experience. To support the experiential stand and increase their coverage, Jaguar are also running a digital campaign across all Heathrow terminals, unmissable to 100% of the departing audience.