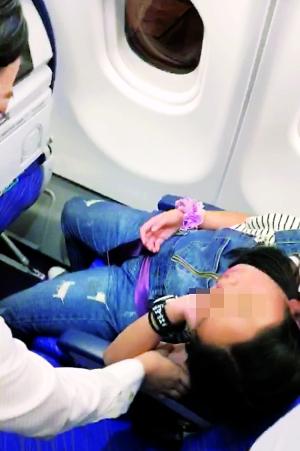 A mother and father forgot their 10-year-old daughter after leaving a plane in China without her on April 10. A flight attendant was forced to call the couple to remind them that they were missing their daughter.
China Southern Airlines flight CZ3484 landed at Guangzhou Baiyun International Airport after travelling from Chengdu.
After all of the passengers had disembarked, cabin crew started cleaning the aircraft and were shocked to find a 10-year-old passenger asleep at the back of the plane.
They spent a couple of minutes trying to wake the girl before they were successful.
Cabin crew asked the girl for her parents' number and phoned them. The father told them that he thought their daughter would follow them as they were busy with luggage.