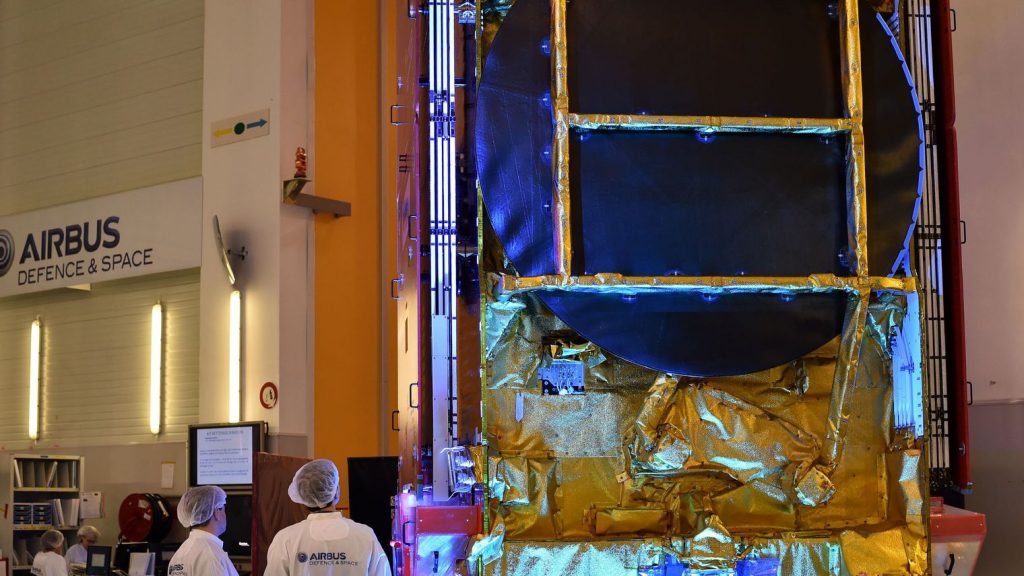 The first all-electric satellite in Europe has been blocked for several days in a container at Cayenne Airport, in Guyana because of the social crisis that paralyzes the territory.
This satellite, Eutelsat 172B, blocked in an Antonov An-124, was not scheduled for Ariane 5's postponed launch on 21 March but for another scheduled launch on 25 April.
"Leaving this satellite in a container in his Antonov is not ideal, but there is air conditioning in the Antonov and there is no risk of degradation" the Deputy Director General of the Center National Space Studies (CNES), Joël Barre said during a press conference.
A major crisis began in Guyana on Thursday. 37 unions gathered in the Union of Guianese Workers (UTG) voted Saturday almost unanimously the "unlimited general strike" for Monday.